COVID-19 - Activités de la SIA

19/06/2020 >> mise à jour chaque vendredi à midi [English version below]

Suite aux mesures annoncées par le gouvernement et ses recommandations aux entreprises afin d'enrayer la crise sanitaire que traverse notre pays, la SIA aménage l'organisation du travail de son équipe et de ses travaux notamment avec ses communautés d'experts.
En conséquence l'ensemble des collaborateurs de la SIA reste en télétravail jusqu'à nouvel ordre et les locaux de Suresnes réouvriront une fois que toutes les mesures sanitaires auront été mises en place.
Ainsi et en accord avec les mesures prises par les sociétés qui composent notre industrie, les réunions prévues en présentiel à Suresnes sont remplacées par des audio-conférences et Teams meetings.
De même, à l'instar de nombreux événements en France et à l'international qui sont reportés ou annulés, la SIA se doit de revoir le calendrier de ses événements.
Il convient de noter d'ores et déjà :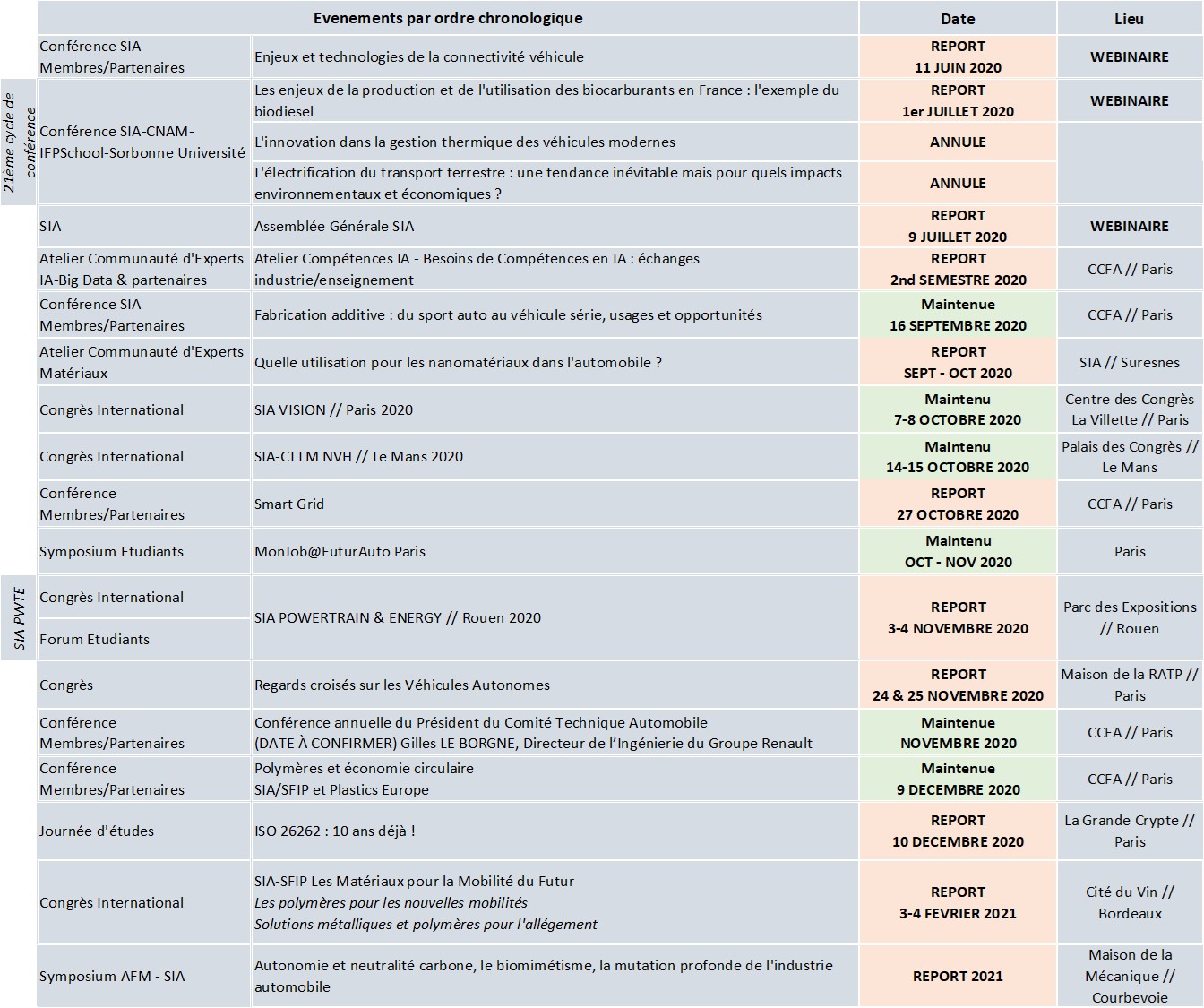 Les évènements initialement prévus au 2nd semestre 2020 sont à ce jour maintenus mais susceptibles de connaitre de nouvelles adaptations en fonction de l'évolution des consignes nationales.
COVID-19 - SIA's activities

19/06/2020 - Updated every Friday noon
Following the measures announced by the French government and its recommendations to companies to stem the health crisis in our country, SIA is organizing the day-to-day job of its team as well as our Experts' Communities works.
Consequently, the SIA Team is 100% homeworking and the Suresnes premises will reopen once all sanitary measures have been put in place.
And in accordance with the measures taken by the companies of our industry, the face-to-face meetings in Suresnes are replaced by audio-conferences and Teams meetings only.

Similarly, like the postponement of numerous events in France and worldwide, the SIA must adapt (cancellation and / or postponement) the schedule of its events.
It should already be noted: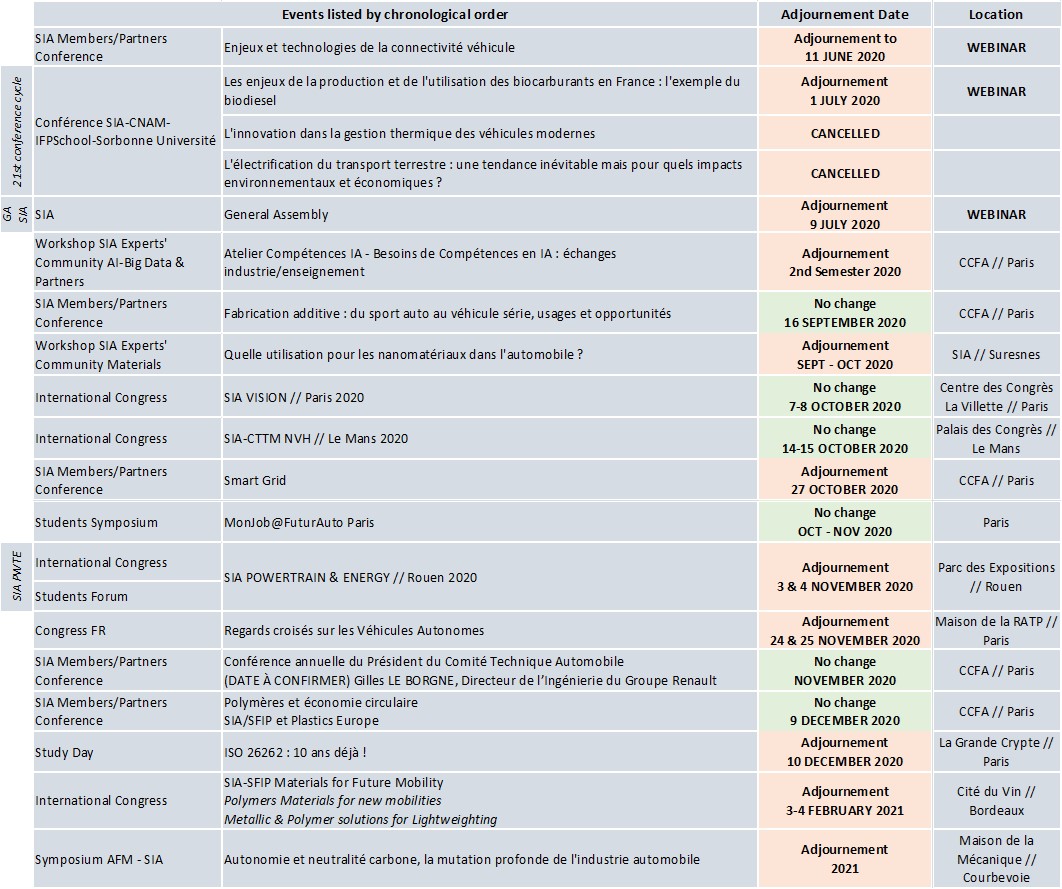 The events initially planned for the 2nd Semester 2020 have so far been maintained but are likely to undergo further adaptations depending on the evolution of national guidelines.