Forum Etudiants :

Students Poster Session and Forum - SIA Powertrain & Energy Rouen 2020
Overview
One of the key roles of SIA is to promote the automotive industry as a career of choice for young engineers.

On Wednesday 4 November, we give you the opportunity to meet with experts of the automotive industry, who will be pleased to share their knowledge and experience, and inform you about your opportunities at the beginning of your career.

►STUDENTS POSTER SESSION - WEDNESDAY 4 NOVEMBER/ 8.00 > 13.00
FREE OF CHARGE for the students and their supporting lecturer
SIA invites students to participate to a Student Challenge called "Which Hybrid Architecture and Control for a 44-ton long-haul truck? "

Like for passenger cars, the commercial vehicle industry is facing a very challenging new CO2 regulation in Europe (EU 2019/1242): between 2019 and 2030, CO2 emissions emitted per ton of truck cargo needs to be reduced by 30% for the fleet of new vehicles sold yearly by the manufacturers (OEMs). The regulation targets the trucks above 16 tons, within which the 40-ton long-haul trucks represent more than 80% of the sales.
To fulfil this regulation, European OEMs are planning to push the diesel combustion engine to its efficiency limits, hybridizing him with electrical machines, and increase progressively the share of hydrogen, gas and electric powertrains.
In parallel, some cities are planning long term to ban combustion engines from the city centres, allowing only zero tail pipe emissions vehicles.
The purpose of this project is to perform a paper analysis of a hybrid long-haul truck, which would also be able to drive purely electrically in a major European city.
deliverables
Conference type paper as a report (max 15 pages)
5 min presentation with a poster support
2 min presentation ("pitch" type / 1 slide) during the Plenary Session of the SIA Conference for the winner
► DOWNLOAD the paper template
Best student Poster awards
Papers will be evaluated by a jury of powertrain experts about 3 weeks before the conference. The authors of the 6 best papers will be asked to give an oral overview of their poster to the jury in 10 minutes, on Thursday 3 September, from 8:00 to 10:00


A trophy and a prize will be offered to the authors of the 3 best projects, during an award ceremony


All the posters will be displayed in the exhibition area all day long and will be visited by many attendees at the conference. Students are expected to be available to explain their project to the conference attendees during coffee and lunch breaks.


► JURY MEMBERS ◄

Philippe BERNET, Renault
Frédéric DUBOIS, Groupe PSA
Hans NUGLISCH, Vitesco Technologies
Marc LEJEUNE, Volvo
Sébastien POTTEAU, EMC

registration and PAPER SUBMISSION PROCESS
Registration to the Poster Session is FREE but compulsory (available soon). Deadline for registration :

to be defined




The deadline for paper submission is

to be defined




The authors of the 6 top papers will be notified a few days before the poster session (more information soon) .

►STUDENTS FORUM - WEDNESDAY 4 NOVEMBER/ 13.30 > 16.15
On Wednesday 4 November afternoon, exhibiting companies will welcome you to their booths to discuss automotive industry's career opportunities.

You will have the opportunity to meet face-to-face representatives from the human resources department from different companies to discuss your career entry options and their job vacancies covering internships, student jobs, trainee programmes as well as immediate job opportunities.

With our dedicated SIA Powertrain App, you will be able to have direct contacts with HR representatives.
Registration
Don't forget to send us your resume, by email, if you register for the Student Forum
Access
conference venue

PARC DES EXPOSITIONS DE ROUEN
46-48 Avenue des Canadiens
76120 Le Grand-Quevilly - FRANCE
Tel. +33 2 35 18 28 28
Video HERE
RECOMMENDED HOTELS IN FRONT OF THE VENUE
See the HOTEL MAP HERE
NOVOTEL Rouen Sud****
Tel. +33 2 32 91 76 76
Tel. +33 2 35 66 03 63
Hotel Campanile Rouen Sud - Parc des Expos***
Tel. +33 2 35 64 04 16
Tel. +33 8 92 68 05 62
TRANSPORTATION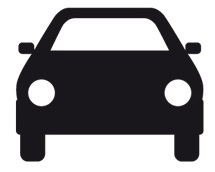 Paris → Rouen
70 minutes by car (from Porte Maillot)
90 minutes by car from CDG Airport
80 minutes by car from Orly Airport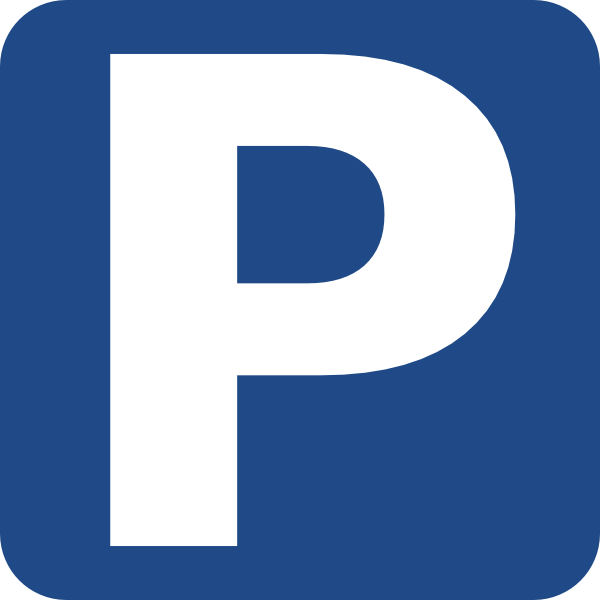 Free carpark in front of the conference venue

Paris → Rouen
70 minutes by train (from Saint-Lazare Station)
Public transportation in Rouen

Direct from Rouen train station // Yellow line T4
Stop at Zénith - Parc Expo (last stop of the line)
→ download public transportation map
Prepare your travel with ASTUCE: https://www.reseau-astuce.fr/en
Taxi in Rouen
At the exit of the mainline train station as well also in ten other stations, taxis are available for hire
to take you to the address of your choice.
You can also book your taxi via the TAXIS JAUNES App (FRENCH only)