International Congress :

SIA POWERTRAIN & ENERGY // Rouen 2020 **New Date // New Opportunities**
3 & 4 November 2020
Parc des Expositions, Rouen - France
Introduction

As the current health crisis lasts longer than expected generating many uncertainties with risks of ban on public mass gatherings on September, the managers of the Rouen exhibition center are reorganizing their agenda and offering us a new date on November which would be best suitable to all our partners.
After very careful consideration, and in light of the current situation, we would like to inform you that our "SIA Powertrain & Energy Conference" will be rescheduled to November 3rd & 4th, 2020, in the same venue, with same program and exhibition hall.
As you can imagine, this was not an easy decision, but we are glad to keep the 32nd edition of our conference up and running. Our SIA POWERTRAIN & ENERGY 2020 Conference will remain a great opportunity for us all to meet again.
===================================================================================
The requirement to address issues of global warming and oil independence is leading the automotive industry to explore simultaneously a wide range of competitive clean powertrain technologies in close connection with fuel and energy scenario development.
To evaluate the potential of each solution on GHG emissions, the scientific community and policy maker are pursuing a global system approach following a well-to-wheel basis and life cycle assessment. In this approach, energy production, distribution and usage in the vehicle all contribute to the overall CO2 emissions reduction potential. As a consequence, the powertrain development should take a comprehensive system approach including combustion, electrification and fuels to ensure sustainable energy and emissions. Low carbon technologies for long range vehicles open up new opportunities but there are still important challenges. Their cost remains a major challenge in order to achieve customer acceptance and ensure a successful transition towards low and zero emissions vehicles.
In this context, the organizing committee decided to enlarge the scope of the 32nd SIA Powertrain congress, to consider the complete propulsion solution within its energy framework with a specific focus on long range passenger cars and commercial vehicles. Therefore, this new edition is called SIA POWERTRAIN & ENERGY // Rouen 2020 and it will cover all the ongoing developments of highly efficient combustion engines, hybridization and battery & fuel cell electric propulsion. It will also address the energy framework and roadmap concerning renewable energy use in transportation. With the support of PFA - French Association of the Car Industry and the support of EVOLEN - French Association of Oil & Gas industry and Renewables.
The last edition of SIA POWERTRAIN & ELECTRONICS conference in Paris on June 2019 was again a great success, with 770 participants from 17 countries, 63 scientific and technical presentations, a panel session on energy and a Round Table with the top-level representatives of OEMs and Tier1 companies.
We look forward to welcoming in Rouen on November 2020!


COMMITTEES
Conference Chair

Noureddine GUERRASSI, Delphi Technologies

Steering Committee

Philippe CHINA, Total

Hervé GROS, SIA

Emmanuel JEAN, Faurecia

Bertrand LARGY, SIA Experts Community EV Chairman

Marc LEJEUNE, AB Volvo

Joël OP DE BEECK, Plastic Omnium

Christophe REMOUE, Evolen

Molly BOISSIER, SIA

Organising Committee

Nadim ANDRAOS, FEV

Jean-Marc BOULARD, AVL

Pierre DURET, IFP School

Omar HADDED, Drive System Design

Olivier IMBERDIS, IAV

Geoffroy MARTIN, Mov'eo

Hans NUGLISCH, Vitesco Technologies

Sophie PERSONNAZ, Valeo

Scientific Committee

Nicolas AUFFRET, Liebherr

Denis BABUSIAUX, Evolen

Jean-Bernard BLAISOT, Université de Rouen - Coria

Jesus BENAJES, CMT Universitat Politecnica de Valencia

Philippe BERNET, Groupe Renault

Jean-Marie BOTTE, Evolen

Christophe CALLENS, Valeo

Philippe DE ARAUJO, Garrett Motion
Antoine DUCLOUX, Michelin

Fabrice FOUCHER, Université d'Orléans

Thomas KOCH, Karlsruhe Institute of Technology

Thomas KÖRFER, FEV

Jan MACEK, Czech Technical University

Juergen MANNS, IAV

Jean-Philippe MERCIER, Groupe Renault

Steffen MEYER, BorgWarner

Federico MILLO, Politecnico di Torino

Kyoungdoug MIN, Seoul National University
Ali MOHAMMADI, Toyota

Gaëtan MONNIER, IFP Energies Nouvelles

Virginie MOREL, Aramco

Luc MULLER, Schaeffler

Sophie PERSONNAZ, Valeo

Sébastien POTTEAU, EMC-MTT
Nicolas ROBERT DE SAINT VINCENT, John Deere

Claudine ROCHETTE, Valeo
Daniel ROETTGER, Ford

Cédric ROUAUD, Ricardo

Jean-François SAINT-MARCOUX, Evolen

Rémy SCHMITT, Robert Bosch

Bianca Maria VAGLIECO, Istituto Motori – CNR

Damien VERDIER, Vitesco Technologies

Michael WEISSBÄCK, AVL

Zaimin ZHONG, Tongji University China
Panel Sessions

Norbert ALT
FEV Europe GmbH // Chairman of the Executive Board
Dr. Norbert Werner Alt was born on December, 31st 1961 in Bonn, Germany. He is married and lives in the region of Aachen/North Rine Westphalia.
From 1982 to 1989 he studied Mechanical Engineering at RWTH Aachen University with the focus on Internal Combustion Engines. In 1994 he graduated as Doctor of Mechanical Engineering.
Since 1989 Dr. Norbert Alt has held various positions of FEV GmbH in Aachen. In 2002 he was appointed Business Unit Manager Vehicle Physics/Acoustics.
In 2006, Dr. Alt became Vice President of the Sales Region Europe & South America of FEV GmbH. 2016 he joined the management board of FEV Europe GmbH and was announced Chairman of the Executive Board of FEV Europe GmbH in 2017.

Sophie BIRE
Total // VP Research and Development Marketing and Services
Sophie was appointed R&D VP for Marketing & Services, on October 2019.
She joined Total Group in 1994, in the Refining R&D Division, in Gonfreville, as a research engineer, in charge of hydrotreating (process and catalysis) projects. Then she took successively appointments in the Industrial Division, at the Normandy Refinery and contributes to refining scheme adaptations linked to sulfur specifications decrease, and in Paris headquarters in refineries linear programming.
Sophie went back to R&D in 2007, as research delegate for refining programs, before becoming Process Refining and Basechem Department Manager in 2011 in Gonfreville R esearch & Technology center, in the new RC Branch organisation.
Then, she led the Polymer R esearch Division, within Total RC Branch, from 2016 to 2019.
She is a chemical engineer graduated of Ecole Nationale Superieure de Chimie de Lille in 1990 and holds a phD in Petroleum Science from Paris VI University, research work done within IFP EN in organometallic chemistry and ethylene oligomerization.

Jean CADU
Shell International // Fuels Strategy Advisor, Shell Downstream Strategy & Portfolio division
Jean Cadu, graduated as an Ingénieur on Engine Design at the Institut Francais du Pétrole (ENSPM now IFP-School) in 1983 and Ingénieur (Energy and Chemical Engineering) at the Institut National des Sciences Appliquées (INSA) of Lyon in 1982.
He started his career in 1983 at a Marine High-Speed Diesel Engines Company (SACM), in the engine design and modelling department. He joined Shell in 1987 where he took several positions in the lubricants and fuels R&D division in France and UK, and then became base oil sales manager (1998-2000).
In 2000, he was appointed Global Alternative Fuels Development Manager for Shell, focusing more specifically on bio-fuels developments after 2001. In 2008 he became Fuels Strategy Advisor, in charge of the 5+year horizon in Shell Downstream Strategy & Portfolio division.
Besides, he was a lecturer on thermodynamics and powertrains at the Institut Algérien du Pétrole (1983-85) and later at the Université de Technologie de Belfort. He acted as president of the French Technical Lubricant Committee (1995-2000) and a member of the CEC Executive Committee. He is part of the Programme Orientation Group of IFP-School.

Johan ENGEBRATT
Volvo Group // Head of Powertrain Strategic Development
Johan ENGEBRATT is Head of Powertrain Strategic Development, a global organization with 100 passionate experts in Powertrain early phase development.
MSc in Mechanical Engineering
20 years in the automotive industry of which 8 years in Vehicle system development and the past 12 years in Powertrain development within the Volvo Group.
Background in Project & Program management, Product Planning and Portfolio management.

Thomas KOCH
Head of Institute of "International Combustion Engines" | KIT
2010-2013 Manager "Combustion, Air-Management, Fuels", responsible for Series and Advanced Development, Daimler AG
2013 Head of "Institute of Internal Combustion Engines", KIT, Karlsruhe

Gilles LE BORGNE
Groupe RENAULT // EVP, Engineering & President of CTA
Gilles Le Borgne is a graduate of the École Nationale Supérieure des Céramiques industrielles.
After more than thirty years with the PSA Group, Gilles Le Borgne is recognized as one of France's leading and most comprehensive experts in vehicle engineering and design.
After eight years of research and development on materials and technologies, he became chief engineer of the Citroën C3 phase I platform. He then took responsibility for advanced vehicle concepts for seven years. In 2010, he was appointed head of the Pre-Projects Department, before becoming Director of Research and Development in April 2013 and then Quality and Engineering Director of the PSA Group from September 2016 to May 2019.
From January 2015 to May 2018, he was also Chairman of the Automotive Technical Committee (CTA) within the PFA (Platform of the Automotive Sector). In 2018, he received the "Eurostar" prize awarded by Automotive News Europe in the "Product Development Executive" category.
As of January 6th, 2020, Gilles Le Borgne is appointed Executive Vice President, Engineering, Groupe Renault. He is a member of the Groupe Renault Executive Committee. He will report to Clotilde Delbos, Chief Executive Officer for an interim period.

Christian MECKER
BOSCH // Senior Vice President Sales Passenger Cars at Powertrain Solutions
Education: Ecole Centrale Lyon und Technische Hochschule Darmstadt
1992-1995 Bosch France Application Engineer inside Gasoline Systems for Renault
1995-1999 Bosch France Sales Engineer: Gasoline Systems products for PSA
1999-2002 Bosch France Sales Manager: Starter Motors and Alternator for PSA and Renault-Nissan
2003-2006 Bosch France Global Key Account Manager: Energy and Body Systems for PSA and Renault- Nissan
2007-2010 Bosch Japan General Manager of Electrical Drives and Starter Motors and Generator Divisions in Japan, responsible for JOEM Worldwide
2011-2014 Bosch France Vice President Diesel Systems for PSA
2015-2017 Bosch Germany Senior Vice President Diesel Systems in charge of Sales, project management and Application
Since 2018 Bosch Germany Senior Vice President Sales Passenger Cars at Powertrain Solutions

Alain RAPOSO
Groupe PSA // Senior Vice President, Powertrain & Chassis Engineering
After graduating from two leading French institutes: INSA (Institut National des Sciences Appliqués) and IFP School (1986), Alain Raposo joined Renault in 1987, where he held various positions in Powertrain Design and Technology Division before moving, in 2005, to Nissan in Japan where he was appointed Senior Manager in charge of lower base engine structure development.
In 2009, he returned to Renault as Vice President, Powertrain Design and Technology Development then, in 2012, he became VP in charge of Alliance Powertrain Planning office, coordinating Renault-Nissan powertrain strategy. In 2014 he became Alliance Global VP in charge of Renault-Nissan Powertrain and EV Engineering.
In 2017 he joined PSA Groupe, in charge of EV Programs and Strategy. He was appointed to his current position at the PSA Groupe, Engineering Division, in April 2018.

Jean-François TARABBIA
Valeo // Senior VP, Research & Development and Product Marketing
Jean-François Tarabbia is Senior Vice-President Research & Development and Product Marketing at Valeo since May 2013.
Before integrating Valeo, he was Chief Executive Officer at Segula Technologies since 2009.
Jean-François Tarabbia began his career in the automotive branch of Siemens, Siemens VDO Automotive, where he held various positions, most of in Germany from 1991 to 2003 before becoming Director of Operations for the Bodywork and Chassis activity in 2003.
In 2006, he joined Hella as Managing Director of the Electronics business based in Germany.
Jean-François Tarabbia holds a DEA in Automation from the Paul Sabatier University of Toulouse and a DESS in Business Management from the University of Social Sciences of Toulouse.

Takashi UEHARA
Toyota // Chief Engineer & General Manager of Vehicle Development Center
Takashi Uehara graduated Kyoto University in 1991, majored in Hydrocarbon Physical Chemistry.
He joined Toyota Motor Corporation in 1991, assigned to the Material Engineering Div., started job with the study on the effect of gasoline components on combustion and exhaust emission of ICEs.
In 1991, he moved to Motorsport div. in Japan, to the job of power and reliability development of CART engine.
In 2000 he moved to Toyota Motorspot GnbH. in Cologne, Germany, to the job of power and reliability development of Formula 1 engine.
In 2007 he moved to hybrid system development management div., in charge of the development of hybrid systems for Alphard, Lexus CT200h, Yaris, Prius and so on.
In 2017 he moved to the current div. and assigned for the current job : Chief Engineer, Powertrain Product Planning Div., Vehicle Development Center and General Manager, Electrified Vehicle System Engineering Management Dept.
Programme
07:30
WELCOME COFFEE IN THE EXHIBITION // DEMO-CARS SHOWCASE & TEST-DRIVE
Diesel Hybrid Powertrain Nadim ANDRAOS | FEV & Daniel ROETTGER | Ford
ICE Efficiency Improvement III Gaëtan MONNIER | IFP Energies Nouvelles & Jesus BENAJES | Ricardo
Battery Thermal Management Philippe CHAIN | SIA EV Expert Community & Erwann SAMSON | Groupe PSA
Electric Machines and Power Electronics Patrick CREMONA | Vitesco Technologies & Sophie PERSONNAZ | Valeo
08:00

Benefits and Limits of Waste-Heat Recovery with Rankine Cycle for Long-Haul Trucks

Thomas REICHE | Volvo Group


08:00

The potential of spark assisted auto-ignition combustions for high indicated efficiency gasoline engines

Matthieu CORDIER | IFP Energies Nouvelles

08:00

Fast Charging of HV Battery Systems thanks to Efficient Thermal Management

David LASUEN | IAV

08:00

800V System Permanent MagnetMachine and Multispeed Transmission

Camelia JIVAN | Valeo
08:30

FEV Diesel EMotion – Electrified Diesel Powertrain for Light Commercial Vehicles to Meet Stringent CO2 Emission Norms

Thomas KÖRFER | FEV

08:30

Highly efficient combustion engines with near zero impact on air quality

Martin KRUEGER | Robert Bosch

08:30

Battery thermal management systems development and vehicle integration for conventional and ultra-fast charging capabilities

Cédric ROUAUD | Ricardo

08:30

Challenges and Solutions for LithiumIon Cell based Energy Storage Systems

Markus EKLER | STMicroelectronics
09:00

On the way towards Zero Impact - Electrified Diesel Drivetrains to support sustainable and affordable Mobility

Michael WEISSBAECK | AVL

09:00

Study of fuel injection and spark ignition parameters for the SACI concept

Richard OUNG | Université d'Orléans

09:00

Novel battery thermal management enabling near zero temperature gradient for fast charging while improving safety

Rémi DACCORD | Exoes

09:00

Power Electronic Components based on Silicon Carbide Devices for Future Vehicle Power Systems

Niklas LANGMAACK | TU Braunschweig
09:30

Integration of an Electrically Heated Catalyst in a 48V system: Technologies, impact and system balancing

Damien VERDIER | Vitesco Technologies

09:30

Numerical Assessment of an Innovative Piston Bowl Concept in a Light-duty Diesel Engine

Federico MILLO | Politecnico di Torino

09:30

A nodal thermal model for a large prismatic Li-ion battery cell

Marco SIMONETTI | Groupe PSA

09:30

Induction Machines for Electric Drive Systems

Paul SIMS | Drive System Design
10:00
COFFEE BREAK IN THE EXHIBITION // DEMO-CARS SHOWCASE & TEST-DRIVE
11:00
Post Euro 6/VI emissions regulation for light duty and heavy duty
Panagiota DILARA - Senior Expert / Clean Vehicles Team Leader | European Commission

2nd DAY PANEL SESSION
11:30
Technology mutations and their impact on the skills and organizations of our groups
Norbert ALT - Chairman of the Executive Board | FEV EUROPE GmbH

Jean CADU - Fuels Strategy Advisor, Shell Downstream Strategy & Portfolio division | Shell International
Gilles LE BORGNE - EVP Engineering | GROUPE RENAULT & President of CTA
Christian MECKER - SVP Sales Powertrain Solutions | ROBERT BOSCH
Takashi UEHARA - Chief Engineer & General Manager of Vehicle Development Center | TOYOTA
12:45
STUDENT POSTER AWARD CEREMONY
13:00
LUNCH BREAK IN THE EXHIBITION // DEMO-CARS SHOWCASE & TEST-DRIVE
CLOSING PLENARY SESSION Thomas KOCH | KIT & Federico MILLO | Politecnico di Torino
14:30
Future Powertrains for Carbon-Neutral Trucks
Johan ENGEBRATT, VP Powertrain Strategic Development | Volvo Group
15:00
Hydrogen and Fuel Cell for Future Mobility
Nicolas LECLERE - Senior Manager Electrified Poweretrains | Groupe PSA
15:30
Powertrain Technology Mix Outlook 2035
Robert LASSARTESSES - E-Technologies & Advanced Systems General Manager | Groupe RENAULT
16:00
Closing Remarks by the Conference Chair
Noureddine Guerrassi | Delphi Technologies
16:30
3 NOVEMBER 2020
4 NOVEMBER 2020
Call for Demo & Test-drive cars
Organisers are soliciting companies for demonstration and test-drive vehicles that will showcase technologies related to the conference topics.
Demo cars will be displayed inside the conference venue next to the exhibition hall and Test-drive cars on the Parc des Expositions open-air private track (day and night security).
You will then be able to easily access the road for a 5 to 10 minutes ride and/or use the track within the conference venue for demo-cars without licence plate.
The list of Demo Car with their specs will be accessible on the SIA conference App.
Demo-cars are free of charge inside the exhibition hall for companies which have a booth.
Test-drive cars are free of charge.
Please send your information before JULY 15th, 2020
Registration
Rates are in €
French VAT of 20% is excluded
PLEASE TAKE INTO CONSIDERATION OUR CANCELLATION POLICY
Registration fee includes participation in the conference, abstracts book and proceedings, coffee breaks, lunches and evening cocktail and gala diner on November 3rd, 2020.
If it is not possible to send the payment together with the registration form or to pay directly by credit card, please send an official Purchase Order. Failing reception of an official document or payment on the day of the congress, you will unfortunately not be allowed access to the conference.
After reception of the registration form, we will send you a confirmation message and an invoice. Please indicate your Invoicing address and/or Accounts Department address and VAT number for EU companies.
In case of cancellation between July 4th, 2020 and September 2nd, 2020, 30% of the registration fees will be retained. After this date, the entire registration fee will be retained.
Registered participants who are not able to attend may nominate a substitute. Written notice must be provided.
Exhibition - Advertising & Partners
FLOOR MAP & EXHIBITOR GUIDE AVALAIBLE!
In 2018 the SIA PowerTrain & Energy Congress has been a huge success with more than 600 automotive experts. Rouen hosted our lagest exhibition ever before breaking the record in the 2019 Power Train congress with 55 + companies!
Thanks to the tracks at the center of the venue, you will be able to try and discover the latest innovations from our industry.
In 2020 we are back at the Parc des expositions of Rouen. Seize this opportunity & maximise your visibility by becoming an exhibitor!
EXHIBITION PACKAGES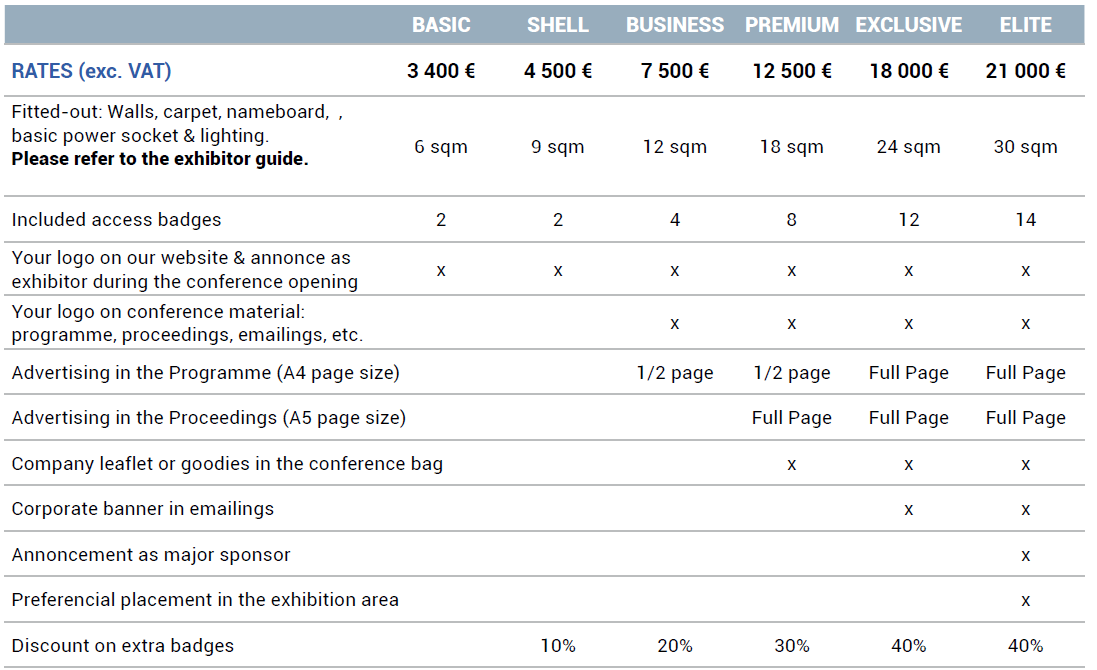 ADVERTISING & VISIBILITY

Access & Accomodation
conference venue

PARC DES EXPOSITIONS DE ROUEN
46-48 Avenue des Canadiens
76120 Le Grand-Quevilly - FRANCE
Tel. +33 2 35 18 28 28
Video HERE
RECOMMENDED HOTELS IN FRONT OF THE VENUE
See the HOTEL MAP HERE
NOVOTEL Rouen Sud****
Tel. +33 2 32 91 76 76
Tel. +33 2 35 66 03 63
Hotel Campanile Rouen Sud - Parc des Expos***
Tel. +33 2 35 64 04 16
Tel. +33 8 92 68 05 62
TRANSPORTATION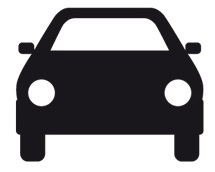 Paris → Rouen
70 minutes by car (from Porte Maillot)
90 minutes by car from CDG Airport
80 minutes by car from Orly Airport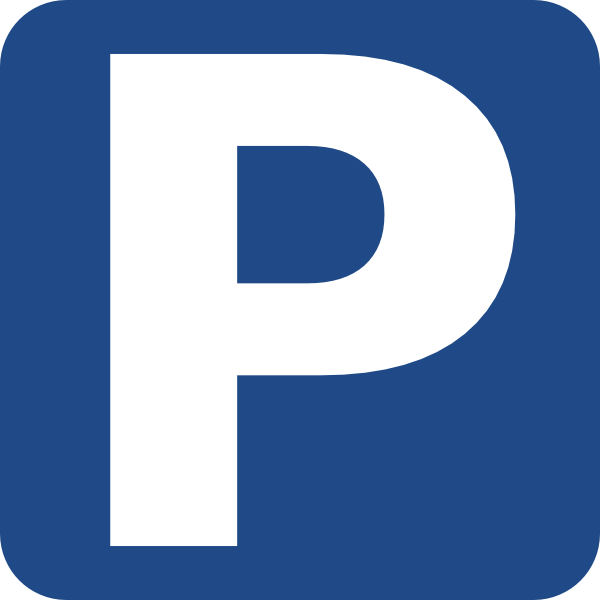 Free carpark in front of the conference venue

Paris → Rouen
70 minutes by train (from Saint-Lazare Station)
Public transportation in Rouen

Direct from Rouen train station // Yellow line T4
Stop at Zénith - Parc Expo (last stop of the line)
→ download public transportation map
Prepare your travel with ASTUCE: https://www.reseau-astuce.fr/en
Taxi in Rouen
At the exit of the mainline train station as well also in ten other stations, taxis are available for hire
to take you to the address of your choice.
You can also book your taxi via the TAXIS JAUNES App (FRENCH only)