International Congress :

SIA CESA Automotive Electronics

28 Janvier 2021
ESTACA, Paris-Saclay
Context & Objectives
Electric Mobility, Mechatronics, Connectivity, Driver Assistance, Motor control, Infotainment - today everything relies today on Electronic Components and Systems.
This makes SIA CESA the most important conference for Automotive Electronics in France and Europe, gathering as it does, the Executives, Experts and Trend Setters from all regions of the globe.
More than ever the Electronic (in particular Consumer Electronics) and the Automotive industries must work cooperatively to face strategic challenges and better prepare for our future. Together we must design and develop optimum package integrations, create mechatronic technologies which are reliable, efficient and sustainable solutions for connectivity, combine Artificial Intelligence, Cloud and Big Data management including transfer and processing.
SIA CESA is organized by the SIA (Association of French Automotive Engineers) with the support of the PFA (the sole Platform to represent the whole Fench Automotive Industry), working in close with the French Electronics industry. This deliberate industrial strategy underlines the strength of cooperation and convergence required of both over multiple years.
SIA CESA will take place on January 28th, 2021 in Paris, an importante date and venue after the two major storms our organizations and industries have had to surmount since 2018: a shortage of passive components in 2018 and in 2019, then more recently the globally disruptive COVID-19 pandemic.
SIA CESA will therefore be your unique opportunity to hear the best presenters and trend setters and to share and exchange with your peers as to know we can take our first steps into the challenges of our post-coronavirus Electronic world.
Keynote Speakers will open and close the seminar presenting their visions on:
Market recovery: threats and opportunities from the eco-transition,
Electronics in the new automotive industry: cooperation, innovation and competitiveness,
R&D/Industrial technologies and processes: agility and competences,
Challenges in all fields of the Electronic Industry in future Automotive Mobility solutions.
Trend setters of the different domains will present key challenges for the future:

View on Electronics:

Electronics and vehicle Electrical and electronics architectures, what trends?
Electronic and supply-chain as seen by OEMs.

Automation and connectivity for new services and mobility:

ADAS trends, what in China?
Artificial Intelligence, Connectivity, Cloud and Big data,
Embedded functional safety in electronic Smart components.

Electrical Vehicles and Power Electronics:

Power Electronics and mechatronics: Package integration and efficiency: how can Europe lead the game?
Electronics and e-mobility,
Embedding the Electric Vehicle in the Smart Energy Grid,
Charging infrastructures.
Breaks in the Exhibition Hall will give you the opportunity of networking and discovering technologies, thus enhancing your understanding of Electronics eco-system in automotive industry.
This Symposium is organized by a team of experts widely recognized by the domain and highly honored by the presence of trend setters from French OEMs, global suppliers, Academics and Institutes such as VEDECOM.

The programme will be available soon, please stay tuned!
A look back on the 2018 edition
COMMITTEE MEMBERS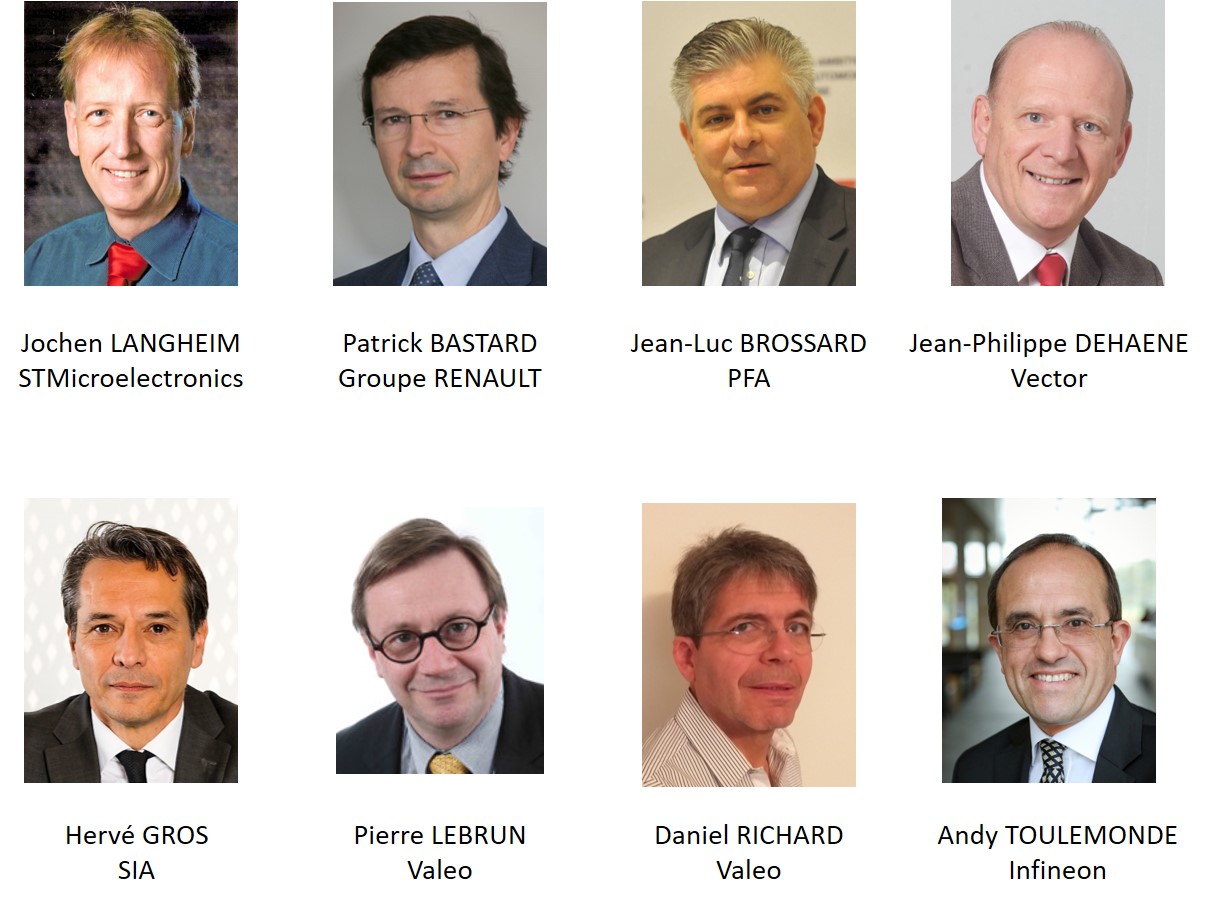 Exhibition & Visibility
PRE-BOOK YOUR BOOTH NOW!
>> THE EXHIBITION FLOOR MAP WILL BE AVAILABLE SOON
SIA offers you the opportunity to be an exhibitor during sIA CESA 2021. You could present to the main experts of the sector your last innovations and inform participants about your products and services.
Please see the various packages.
| | | |
| --- | --- | --- |
| | BASIC | SHELL |
| Package price in € without FR VAT (+20%) | 2 000 € | 3 000 € |
| Surface | 6 sqm | 6 sqm |
| Badges in the package | 2 | 3 |
| Logo on all the documentation | | x |
| Special speech in tha auditorium before the lunch break (2min/2slides) | | x |
ADVERTISING // VISIBILITY
* Page A5
** To be provided by your company in 100 ex.
*** your logo and flyers on the buffets


Price in € without FR VAT (+20%)
Back Cover


Inside

Inside front cover

Inside back cover

Programme (A4 ad)

900 €


650 €

450 €*


800 €

Abstract Book (A5 ad)

900 €


650 €

800 €*


750 €

Insertion of company booklet / goodies in the bag od attendees**

900 €

Conference bags with your logo**

900 €

Lanyards**

1 200 €

Coffee Breaks / Lunch sponsoring***

On request

Registration
Prices VAT excluded (+20%)
• Registration fees include participation in the conference, abstracts book, refreshment breaks and lunch on January 28th, 2021
• Where it is not possible to send the payment together with the form, each registration should be accompanied by an official purchase order. Failing reception of an official purchase order or payment on the day of the congress, we regret that you will not be allowed entry to the congress.
• When we have received the registration form, we will send you a confirmation message and an invoice. Please indicate the accounts department address when necessary.
• Cancellation policy: please take into consideration the SIA's General Terms and Conditions. Registered participants not able to attend may nominate a substitute and inform us in a written form.
Access & Accomodation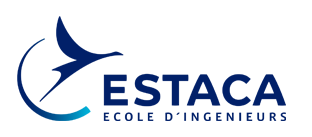 ESTACA Paris-Saclay

12 avenue Paul Delouvrier - RD 10
78180 Montigny-le-Bretonneux
+33 (0)1 75 64 50 41
By Car

A12 Highway, N12 or N10,
in direction of Saint-Quentin-en-Yvelines and then Montigny-le-Bretonneux
Parking
Parking Q-PARK de la Gare (P10)
route RD 10
78180 Montigny-le-Bretonneux
By Public Transportation

Gare de Saint-Quentin-en-Yvelines / Montigny-le-Bretonneux
Line N via Montparnasse station
Line U via La Défense station
RER Line C
Hotels
Hôtel Mercure Saint-Quentin-en-Yvelines Centre
9 place E.F Choiseul
Avenue du centre
78180 Montigny-le-Bretonneux
2 Place de la Paix Celeste
78180 Montigny-le-Bretonneux
Hôtel Campanile Saint-Quentin-en-Yvelines
Centre Commercial Régional
2 Place Georges Pompidou
78180 St Quentin-en-Yvelines