International Conference :

SIA Powertrain // Versailles 2017
07

7 & 8 June 2017
Versailles, France
From 0€ to 990€
Introduction
The automotive industry is entering one of the most exciting periods in its history: driving aids, high-tech embedded systems, connected cars, large-scale hybridization… in an ultra-competitive environment.
Automotive powertrains, especially gasoline, are first in line to benefit from these opportunities but also to meet future challenges: provide global solutions at reasonable costs and provide performance benefits with increasing respect for environmental issues. Implementing overall powertrain optimization strategies plus hybrid energy distribution will also confirm transmissions' key role.
In this context, the 2017 SIA Powertrain Congress in Versailles will address "The low CO2 gasoline engine of the future and its hybridization." The gasoline engine, hybrid or not, has a major role to play:
it supports the international development of the automotive industry by meeting most global market needs,
it now offers leading performance through downsizing, and
its strong synergy with hybridization helps optimize benefits vs. costs.
The 2015 edition was a fantastic success: more than 400 participants, 50 technical papers, from more than 18 countries. Be part of this adventure and the Gasoline Powertrain revolution.
COMMITTEES
Chairmen
Philippe Bernet | Renault

Pierre Duret | IFP School
Federico Millo | Politecnico di Torino

Erwann Samson | Groupe PSA
Amin Velji | Karlsruhe Institute of Technology

Organising committee
Nadim Andraos | FEV
Jean-Marc Boulard | IAV
Pierre-Yves Geels | AVL

Noureddine Guerrassi | Delphi Automotive
Omar Hadded | Drive System Design
Emmanuel Jean | Faurecia
Jean-Christophe Lamodière | Kistler

Marc Lejeune | Renault Trucks
Geoffroy Martin | Mov'eo
Jean-Jacques Milesi | Dynergia
Gaëtan Monnier | IFP Energies Nouvelles

Hans-Joachin Nuglisch | Continental Automotive

Sébastien Potteau | EMC - MTT
Rémy Schmitt | Robert Bosch

Scientific committee
Frank Altenschmidt | Daimler
Christophe Bouly | Faurecia

Guenter Fraidl | AVL

Pascal Hervet | Valeo Transmissions
Neville S. Jackson | Ricardo

Denis Levasseur | Renault

Kyougdoug Min | Seoul National University

Ali Mohammadi | Toyota Motor Europe

Virginie Morel | Aramco

Yasuo Moriyoshi | Chiba University

Jérôme Mortal | Jaguar Land Rover

Ricardo Novella | CMT Motores Termicos
Walter Piock | Delphi Automotive

Daniel Roettger | Ford Research Centre Aachen

Jean-Sébastien Roux | Honeywell

Marc Sens | IAV

Philippe Souhaité | Groupe PSA

Alex Tylee-Bridsall | Drive System Design
Programme
08:00
Welcome Coffee in the Exhibition
Micro & Mild Hybrids

Pierre Yves GEELS | AVL & Sebastien POTTEAU | EMC-MTT

Fuel Injection

Rémy SCHMITT | BOSCH & Philippe SOUHAITE | Groupe PSA

Boosting Technologies

Gunther FRAIDL | AVL & Gaétan MONNIER | IFPEN

Virtual Engine Design

Kyoungdoug MIN | Seoul National University & Jean Sebastien ROUX | Honeywell

08:30

Next Gen 48 Volt Hybrids by New Architectures and Connectivity

F. Graf, O. Maiwald | Continental Automotive

08:30

Improved MPI Engine (Combustion Efficiency & PN): Engine Basis for "Massive" Hybridization ?

C. Genin | Continental Automotive

08:30

VNT Turbocharger for Gasoline "Miller" Engines

N. Bontemps, A. Vondrak, J-S. Roux, L. Pohorelsky, D. Jeckel | Honeywell

R. Aymanns, D. Lückmann | FEV

08:30

Fully virtual Development of a EU7 compliant Gasoline Combustion System, using an efficient 0D/1D/3D based Development Approach

N. Genty, N. Iannucci, A. Raulot, A. Tellier | Groupe PSA
L. Boettcher, E. Tim Faulseit, C. Frottier, M. Riess, M. Sens | IAV

09:00

12+12V and 12+48V Hybridization: A Modular Approach and Transmission Impacts

O. Coppin | Valeo

09:00

Realising Direct Injection Mixture Formation Benefits with a Dual Port Fuel Injection (PFI) System

A. Kevric, P. Richardson, H. Kaneta | DENSO International Europe


M. Iwamuro, T. Mizobuchi, H. Shibata | DENSO Corporation


09:00

AC Cooler for Electrical Supercharger Compressed Air

E. Droulez | Valeo

09:00

Numerical Study on the Particle Number Emission of Different Charge Motion and Injection Strategies in a DI-SI Engine at High Engine Load

D. Notheis, A. Velji, T. Koch, M. Bertsch | KIT
09:30

Versatile Selectable e-Machine Configuration Increases the Performance Potential for a Low Cost Electric Hybrid Transmission

D. Yates | Drive System Design

09:30

Near-Field Velocity Measurement of a Multihole GDI Injector

Y. Cao, J-B. Blaisot, S. Idahcen, C. Lacour | Coria

09:30

Enhanced Gasoline Engine Performance with Water Injection: no longer a dream

J. Op de Beeck | Plastic Omnium

09:30

Simulation of Fast Transients of GDI Engines using Large-Eddy Simulation

S. Jay, A. Poubeau, B. Roux, J. Bohbot, M. Cordier | IFPEN
10:00
COFFEE BREAK & Students Poster Session
Real Driving Emissions Challenges

Jean Christophe LAMODIERE | Kistler & Philippe BERCHER | Delphi

Gasoline Auto-Ignition Concepts

Virginie MOREL | ARAMCO & Pierre DURET | IFP School

Knock Mitigation

Denis LEVASSEUR | Renault & Jean Jacques MILESI | Dynergia

Advanced Transmissions

Omar HADDED | DSD & Pascal HERVET | Valeo

11:00

Increasing RDE Robustness using Methods of Statistical Learning

F. Springer, M. Hegmann, M. Knaak, D. Reppel | IAV

11:00

Transition between SI and CAI Operating Modes in an Automotive, Low Cost, Gasoline, 2-Stroke Engine

J.J. Lopez, J.V. Benajes, J. Valero-Marco | CMT-Motores Térmicos

G. Coma, C. Libert | Renault

11:00

A Study on Relationship between Flame Propagation Process and Position of Knocking Occurrence through High-frequency Piston Flame Measurement System

S. Cho, C. Song, K. Min | Seoul National University

M. Kim | Myeongji University

K-P. Ha, B. Kim, I. Suh | Hyundai Motor Group

11:00

E-Clutch as an Enabler for the Hybridisation of Manual Transmissions

L. Muller, M. Kneißler, T. Eckenfels | Schaeffler

11:30

New Modelling Process to Estimate Real-World Emission and Impact Powertrain Design

C. Boulanger, J. Baxter | Ricardo

11:30

The Importance of the Injection Strategy on a Light-Duty Gasoline Compression Ignition (GCI) Engine at Low Load: effect of umbrella angle, injections timing and residual nitrogen oxide (NO). The analysis

P. M. Pinazzi, F. Foucher | University of Orléans

11:30

Knock Investigation through Optical Diagnostics in a Turbocharged GDI Engine using Fuels with Different Octane Number

P. Sementa, F. Catapano, S. Di Iorio, B. M. Vaglieco | CNR ISTITUTO MOTORI

11:30

Freewheeling Concept: Hybrid Benefits for Manual Transmission at Low Cost

P. Zabala | Drive System Design
12:00

Simulation of Real Driving Emissions and Fuel Consumption—Vehicle, Engine and Aftertreatment Modeling in Real-Time

C. Pötsch, J. Wurzenberger | AVL

12:00

Advancement of GDCI Engine Technology for US 2025 CAFE and Tier3 Emissions

M. Sellnau | Delphi

12:00

Knock Mitigation Techniques for Highly Bboosted Downsized SI Engines

V. Doria, A. Stroppiana, M. Ferrera | Centro Ricerche FIAT- EMEA FCA Powertrain
S. Luisi | EMEA FCA Powertrain
F. Millo, M. Mirzaeian, D. Porcu | Politecnico di Torino

12:00

Novel Actuation and Control for a Multi-Speed Powershifting Transmission for Electrified Vehicles

R. Taylor, R. Bames, A. Smith | Vocis

12:30

The RDE Methodology and its Application within the Current Development Process

H. Mezher, M. Wenig, C. Armbruster | Gamma Technologies

12:30

Achates Power Opposed Piston Gasoline Compression Ignition Developments

F. Redon, S. Strauss | Achates Power

12:30

Octane-on-Demand as an Enabler for Lowering CO2 Footprint of Mobility: From Engine Tests to Vehicle Demonstration and Life Cycle Analysis

V. Morel, M. Bedon, V. Gordillo | Aramco Research and Innovation
L. de Francqueville, G.Bourhis, F. Vidal-Naquet, S. Dosda, R. Dauphin | IFPEN


12:30

TRANSCEND - Ultra-Wide Ratio Hybrid DCT

S. Nesbitt | Jaguar Land Rover
13:00
lunch break & Poster Award Ceremony
New Engines Introduction

Federico MILLO | Politecnico di Torino & Amin VELJI | Karlsruhe Institute of Technology
14:30
The New Renault 1.0 MPI Engine
P. Grataloup, H. Volkaert, O. Chambert, D. Dragne, D. Reverseau, D. Levasseur | Renault
15:00
PSA Group's Proposals to Improve the Engine of the Year 2015 & 2016
F. Gouzonnat, S. Dessarthe, N. Goursot, P. Souhaite, S. Izelfanane, S. Le Coq | Groupe PSA
15:30
Introducing the Ingenium SI Engine: Jaguar Land Rover's new Four-Cylinder Gasoline Engine
M. McAllister, F. Borean | Jaguar Land Rover
closing session
16:00
Gasoline Powertrains: Fascinating Challenges for Mobility and Environment
Patrice MAREZ - Powertrain System Senior Expert - Vice President | Groupe PSA
16:30
Conference synthesis & Conclusion by the Conference Chairmen
Philippe BERNET | Renault
Erwann SAMSON | Groupe PSA
exhibition & sponsorship
BECOME A SPONSOR // All our booths are booked !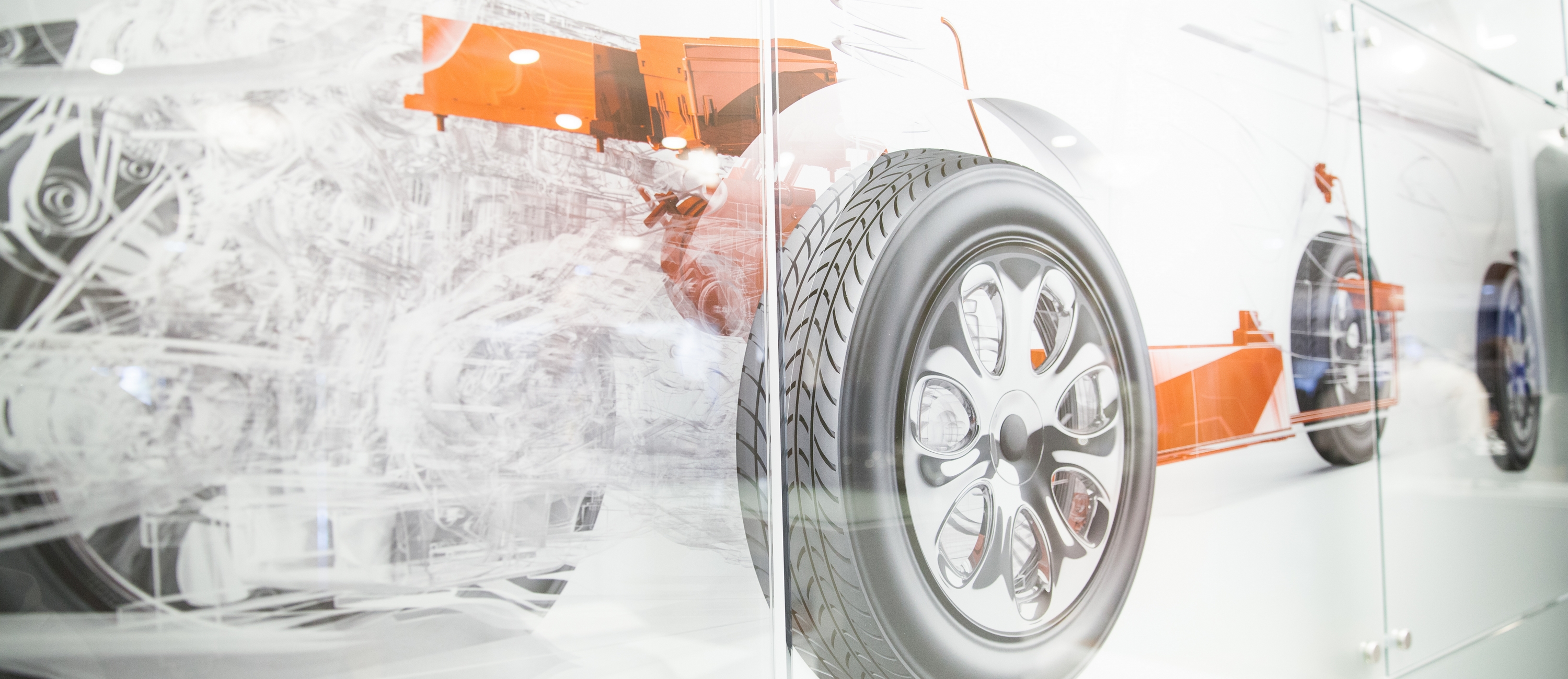 This great event will bring together more than 500 participants: directors, managers, heads of department, engineers, researchers and technicians. An exceptional line-up of guests and speakers will be present for the occasion.
An exhibition is organized during the 2 days of the congress and will allow companies to present their latest products and innovation. Do not miss it!
ADVERTISING
RATES (exc. VAT)

Back cover

Inside

Inside front cover

Inside back cover

Conference book (Distributed to all attendees)

1 300 €



950 €
-
1 100 €
Insertion of company booklet / goodies in the conference bags*
1 000 €
Conference bag with your logo*

- SOLD -

Lanyards*

- SOLD -
Access
conference venue
PALAIS DES CONGRES DE VERSAILLES
10 rue de la Chancellerie
78000 Versailles, France
public transportation
From Roissy CDG Airport, take RER B towards Paris and stop at "Saint-Michel Notre-Dame".
Then, take another train RER C towards Versailles Rive-Gauche. Stop at "Versailles Rive-Gauche".
The Palais des Congrès is 5 min by foot.

From Saint-Lazare station (Paris), take a SNCF train towards Paris "Versailles Rive-Droite".
The Palais des Congrès is 20 min by foot.
recommended hotels