International Conference :

SIA Powertrain // Versailles 2017
07

7-8 June 2017
Versailles, France
From 0€ to 990€
Introduction
The automotive industry is entering one of the most exciting periods in its history: driving aids, high-tech embedded systems, connected cars, large-scale hybridization… in an ultra-competitive environment.
Automotive powertrains, especially gasoline, are first in line to benefit from these opportunities but also to meet future challenges: provide global solutions at reasonable costs and provide performance benefits with increasing respect for environmental issues. Implementing overall powertrain optimization strategies plus hybrid energy distribution will also confirm transmissions' key role.
In this context, the 2017 SIA Powertrain Congress in Versailles will address "The low CO2 gasoline engine of the future and its hybridization." The gasoline engine, hybrid or not, has a major role to play:
it supports the international development of the automotive industry by meeting most global market needs,
it now offers leading performance through downsizing, and
its strong synergy with hybridization helps optimize benefits vs. costs.
The 2015 edition was a fantastic success: more than 400 participants, 50 technical papers, from more than 18 countries. Be part of this adventure and the Gasoline Powertrain revolution. Submit an abstract before November 2, 2016.
COMMITTEES
Chairmen
Philippe Bernet | Renault

Pierre Duret | IFP School
Federico Millo | Politecnico di Torino

Erwann Samson | Groupe PSA
Amin Velji | Karlsruhe Institute of Technology

Organising committee
Nadim Andraos | FEV
Jean-Marc Boulard | IAV
Pierre-Yves Geels | AVL

Noureddine Guerrassi | Delphi Automotive
Omar Hadded | Drive System Design
Emmanuel Jean | Faurecia
Jean-Christophe Lamodiere | Kistler

Marc Lejeune | Renault Trucks
Geoffroy Martin | Mov'eo
Jean-Jacques Milesi | Dynergia
Gaëtan Monnier | IFP Energies Nouvelles

Hans-Joachin Nuglisch | Continental Automotive

Sébastien Potteau | Valeo
Rémy Schmitt | Robert Bosch

Scientific committee
Frank Altenschmidt | Daimler
Christophe Bouly | Faurecia

Guenter Fraidl | AVL

Pascal Hervet | Valeo Transmissions
Neville S. Jackson | Ricardo

Denis Levasseur | Renault

Kyougdoug Min | Seoul National University

Ali Mohammadi | Toyota Motor Europe

Virginie Morel | Aramco

Yasuo Moriyoshi | Chiba University

Jérôme Mortal | Jaguar Land Rover

Ricardo Novella | CMT Motores Termicos
Walter Piock | Delphi Automotive

Daniel Roettge | Ford Research Centre Aachen

Jean-Sébastien Roux | Honeywell

Marc Sens | IAV

Philippe Souhaité | Groupe PSA

Alex Tylee-Bridsall | Drive System Design
Programme
07:30
Attendees registration - Breakfast in the exhibition
Opening Plenary Session & Keynote Speeches
08:30
Opening address by the Conference Chairmen
Philippe BERNET | Renault
Erwann SAMSON | Groupe PSA

08:45
Global Energy Demand from Road Transportation Vehicles – A View by 2030 by the PFA & BIPE
Catherine GIRARD - Expert Leader, Strategy on Energy and Raw Materials | Renault
09:00
Renewable fuels: a natural way for green ICE enabling a circular economy
Dario SACCO, Head of Powertrain Research and Technology | Centro Ricerche FIAT
09:15
The SI Engine: at the end of its development ?
Frank ALTENSCHMIDT - Development Engineer | Daimler

09:30
Consideration of Powertrain Rational Evolution through Electrification
Ryozo HIRAKU - Powertrain advanced engineering Alliance General Manager | Alliance Renault Nissan
09:45
Technology Trends For Gasoline Injection Systems
Hans-Josef SCHIFFGENS - Engineering Director FIE, Powertrain Systems |
10:00
Title to be confirmed
Michel FORISSIER - Product Marketing, Research and Development Director | Valeo

10:15
Panel Discussion with the Keynote Speakers
Variable Compression Ratio

Philippe BERNET | Renault Erwann SAMSON | Groupe PSA

Energy Management & Control

Franck ALTENSCHMIDT | Daimler & Yasuo MORIYOSHI | Chiba University

EGR Management

Emmanuel JEAN | Faurecia & Daniel ROTGGER | Ford

Cylinder Deactivation & Cam Phasing

Geoffroy MARTIN | MOVEO & Ricardo NOVELLA | CMT

11:00

Combination of Variable Compression Ratio and Early Intake Valve Closing as a Basis for Future Highly Efficient Gasoline Engines

Marc SENS | IAV

11:00

Predictive and Optimal Control for Connected Hybrid Vehicle

Mariano SANS | Continental

11:00

Optimisation of Low Pressure EGR to Reduce BSFC on a 3-Cylinder Gasoline Turbocharged Direct
Injection Engine

Simon PETROVIC | Ford Research Centre

11:00

Potentials of Modern Camshaft Phasing Systems

Peter SOLFRANK | Schaeffler Technologies AG & Co KG
11:30

AVL Dual Mode VCSTM - The Modular and Cost Efficient CO2 Reduction

Helfried SORGER | AVL

11:30

Online Optimal Control of a Plug-in Hybrid Electric Vehicle with Adaptive Battery Discharge Management

Thomas MIRO PADOVANI | Renault

11:30

LP EGR mixing under RDE extended conditions: analysis of key parameters influencing condensation

Ignacio VIDAL | BorgWarner

11:30

Dynamic Skip Fire: An Optimized Cylinder Deactivation Strategy

Matthew YOUNKINS | Tula Technology
12:00

VCR-VVA-High Expansion Ratio: A Very Effective Way to Miller-Atkinson Cycle

Vincent COLLEE | MCE-5 Development

12:00

Fuel Economy Benefits of Electrified Powertrains with Advanced Combustion Engines: Mild to Strong HEV Applications

Mahdi SHAHBAKHTI | Michigan Technological University

12:00

Simultaneous Achievement of Low Emissions and High Efficiency through Dedicated Exhaust Recirculation

Terry ALGER | Southwest Research Institute

12:00

Innovative Active Torsional Vibrational Damping System for Engine Cylinder Deactivation, Down Speeding & Best Comfort

Viren SAXENA | BorgWarner
Advanced Engine Concepts

Ali MOHAMMADI | Toyota Europe & Andy WARD | Ricardo

Particulate Emissions Mitigation

Nadim ANDRAOS | FEV & Jean Marc BOULARD | IAV

Efficient Engine & Ignition

Hans NUGLISCH | Continental & Marc SENS | IAV

Hybrid Transmissions

Jérôme MORTAL | Jaguar Land Rover & Alex TYLEE | DSD

14:00

Investigation of Combustion Engine Concepts for the use in an Electrified Powertrain

Vincenzo BEVILACQUA | Porsche Engineering

14:00

Emissions from Vehicle Exhaust of Gaseous Precursors of Atmospheric Particles

Karine SARTELET | CEREA

14:00

Increasing Modern Spark Ignition Engine Efficiency: Optimization of Intake Ports Dedicated to Miller Cycle, High Dilution and Increased Compression Ratio

Julien TROST | IFPEN

14:00

Electric Drive Units for Hybrid Vehicles: Topology and Impact on Efficiency

Francesco GARBO | Jaguar Land Rover
14:30

A Modular Base Engine Architecture for Mild Hybrid Applications

Paul GRZESCHIK | FEV

14:30

Gasoline Particulate Filters – Market and Technology Trends and their Impact on Calibration

Michael GÖRGEN | FEV

14:30

Engine and Aftertreatment Strategies for Lean Gasoline Engines to Meet Real Driving Emissions Legislation

Enrico KOEHLER | RICARDO

14:30

PHEV and HEV: New Alliance Hybrid Transmission for Compact Cars

Nicolas FREMAU | Renault
15:00

200kW/l: Modular Engine Family Stretch for Highest Commonality and Performance

Matthias NEUBAUER | AVL

15:00

Performance of advanced Gasoline Particulate Filter Material for Real Driving Conditions

Claus Dieter VOGT | NGK Europe GmbH

15:00

Homogenous Lean Burn Combustion for Gasoline Engines: A Comparison between High Energy Spark Ignition and High Frequency Corona Ignition Systems

Andreas PAA | University of Applied Sciences Esslingen

15:00

Full Hybrid Planetary Transmission with On Demand Actuation

Peter JANSSEN | FEV
15:30

Extremely Downsized Gasoline Demonstrator Vehicle

Michael BASSETT | MAHLE Powertrain Limited

15:30

Experimental Investigation of Ethanol Blends in a DISI-Engine in Transient Operation with Regard to Particle Emissions and Mixture Formation

Alexander HEINZ | KIT

15:30

A Novel Low-Temperature Plasma Ignition System Applied to a GHP Engine

Yasuo MORIYOSHI | Chiba University

15:30

The Future for the Connected Drivetrain Systems

Simon SHEPHERD | Drive System Design
16:30
PANEL SESSION
Christian CHAPELLE - Head of Powertrains and Chassis | Groupe PSA
Anthony HARPER - Research Director | Jaguar Land Rover
Helmut LIST - President | AVL
Rober MEYER - Vice President Corporate Strategy/Cooperations | BMW
Koichi NAKATA - Project General Manager, Advanced Engine Design & Engineering Div., Powertrain company | Toyota
Alain RAPOSO | Renault
18:30
Cocktail in the Exhibition
exhibition & sponsorship
BECOME A SPONSOR // All our booths are booked !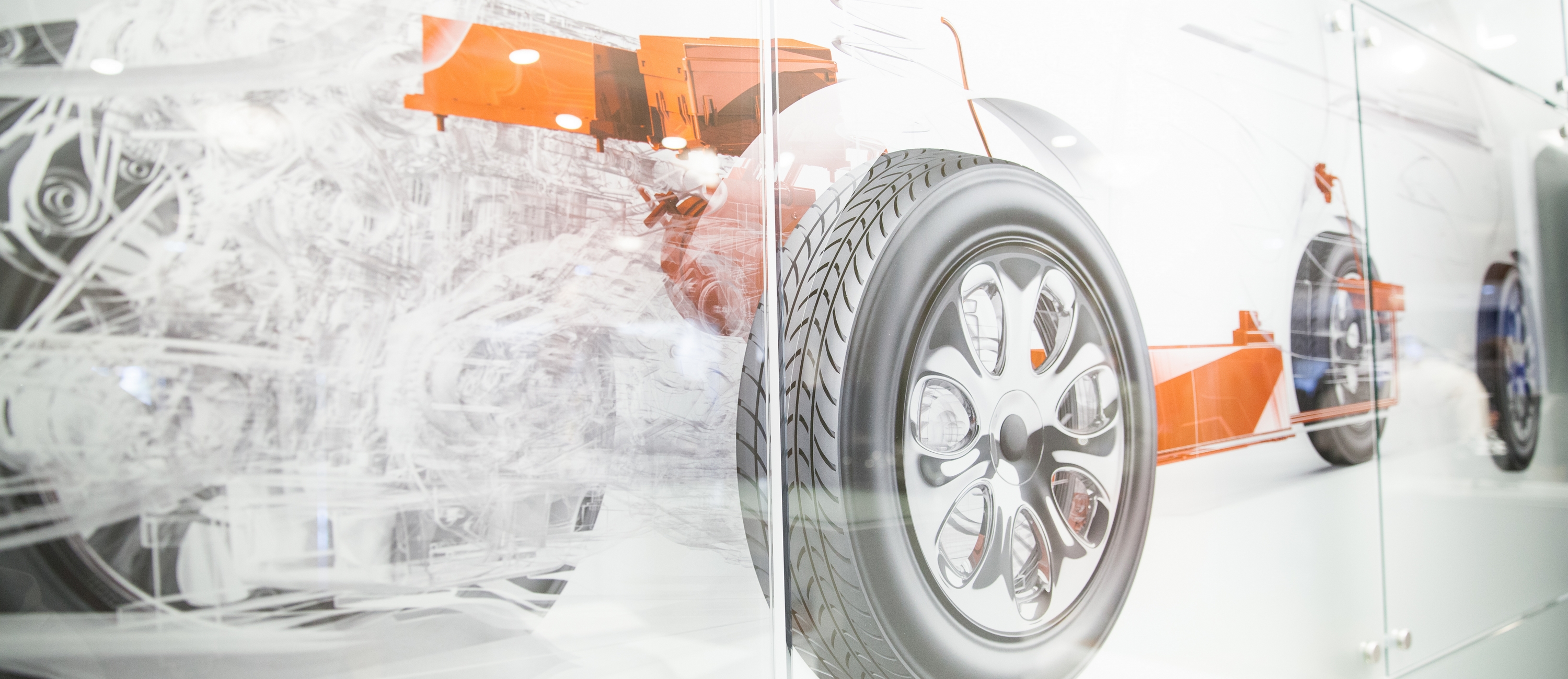 This unique event will bring together more than 500 participants: directors, managers, heads of department, engineers, researchers and technicians. An exceptional line-up of guests and speakers will be present for the occasion.
The exhibition allows you to showcase your company, present your latest products and make privileged contacts at this unique gathering of targeteddecision-makers.
ADVERTISING
RATES (exc. VAT)

Back cover

Inside

Inside front cover

Inside back cover

Programme (sent once by mail and several times by e-mail)
1 300 €
950 €
1 100 €
1 300 €
Conference book (Distributed to all attendees)

- SOLD -

950 €
-
1 100 €
Insertion of company booklet in the conference bags*
1 000 €
Conference bag with your logo*

- SOLD -

Lanyards*
1 000 €
* in 600 ex.
Access
conference venue
public transportation
From Roissy CDG Airport, take RER B towards Paris and stop at "Saint-Michel Notre-Dame".
Then, take another train RER C towards Versailles Rive-Gauche. Stop at "Versailles Rive-Gauche".
The Palais des Congrès is 5 min by foot.
From Saint-Lazare station (Paris), take a SNCF train towards Paris "Versailles Rive-Droite".
The Palais des Congrès is 20 min by foot.