International Congress :

APE // Automotive Power Electronics
Retour sur le congrès / Review of the Congress

Electricity, the affordable power of tomorrow: France at the forefront!
Nearly 200 experts from Korea, Japan and various European countries met at the end of April at the Cité des Sciences et de l'Industrie in Paris to discuss the present and the future of car electrification.
Restriction in cities and territories of all sizes, implementation of COP21 agreements, new general awareness and shared by all actors are all factors of reflection in full acceleration of a new form of power electronics. Efficiency, power and affordable costs summarize well the collective challenges brought by the world experts of the field during the SIA APE Conference.
Jochen Langheim Chairman of our Congress (STMicroelectronics & Chairman of Euripides, EUREKA cluster, an initiative over 30 years old that brings international research between 44 countries.) has answered questions for Ingénieur de l'Auto magazine >> download the interview FRENCH ONLY
COMMittee
Chairman: Jochen Langheim / STMicroelectronics
Members:
Rémi Bastien / Renault

Rik De Doncker / RWTH Aachen

Hans-Peter Feustel / Continental Automotive

Manuel Gärtner / STMicroelectronics

Kimimori Hamada / Toyota

Thomas Harder / ECPE

Nicolas Leclère / Groupe PSA

Patrick Leteinturier / Infineon Technologies

Jean-Michel Morelle / Valeo

Ladimir Prince / Groupe PSA

Daniel Richard / Valeo

Xavier Roth / Robert Bosch

Bénédicte Silvestre / Valeo
Programme
08:15
Attendees registration & Welcome Coffee
09:00
Welcome opening by APE Congress Chairman
Jochen LANGHEIM
Car manufacturers point of view

Session chair: Nicolas LECLERE, Head Electrification Group | Groupe PSA
09:05
Introduction by Session Chairman
09:10
HMG's Activities for Power Electronics and Drives
Jin Hwan JUNG, General Manager Electric-Power Conversion System Engineering Design & Ki Young JANG, Sang Cheol SHIN, Jung Hong JOO | Hyundai
09:35
Ultrafast Charging : Stakes and Consequences
Bertrand LARGY, Expert Leader Electric Powertrain & Battery | Renault
10:00
The Toyota's latest electrified environmentally friendly vehicles and new power electronics related technologies
Kimimori HAMADA, Project General Manager Power Electronics Development Division | Toyota
10:25
Coasting Function in EVs
Nicolas DOLLINGER, Energetic Optimisation Expert | Groupe PSA
10:50
Questions & Answers | Panel discussion
The Future EV and HEV Systems

Siegmar SCHOSER, Senior Product Manager | ROBERT BOSCH GmbH
11:40
Introduction by Session Chairman
11:45
SiC Inverter 2.0: Compact Design for Ultra High Performance Applications
Harald HOFFMANN, Process & Advanced Technologies Developments | Valeo
12:00
New 48V Vehicle Mono-Voltage Vehicle Architecture
Philippe BRIOT, Managing Director | Smart Grid Control

12:15
Development of a Transmission-Mounted Power Control Unit with High Power Density for a Two-Motor Hybrid System
Hitoshi NISHIO, R&D Manager | Honda
12:30
Quality design of a high power density inverter
Jacques Favre, Chairman | aPsi3D& Lionel Sainsaulieu, Chairman | Aciltek

12:45
Questions & Answers | Panel discussion
Batteries – technology & charging

Session chair: Benedicte SILVESTRE, R&D Director | Valeo
14:40
Introducton by Session Chairwoman
14:45
External DC Fast Charger for Electric Vehicles: Status, Vision & Ambitions
Jean-Benoit MOREAU, International Marketing Director | IES Synergy
15:00
Battery Management Focusing Fault-Detection and Analysis of Peripheral Systems
Hannes NORDMANN, Team leader battery management systems | ISEA - RWTH Aachen University

15:15
High Power Charging – more than a thermal challenge
Michael ZEYEN, Founder and CEO | VANCOM
15:30
Bidirectional Charge and Traction System - Solution for integrated high power AC charging
Martin BRUELL, Senior Technical Expert | Continental Automotive
15:45
Questions & Answers | Panel discussion
Power electronics for batteries & Fuel Cells

Patrick LETEINTURIER, Fellow Automotive Systems | Infineon Technologies
16:40
Introduction by Session Chairman
16:45
Development of Boost Converter for Fuel Cell Vehicle
Atsushi AMANO, R&D Manager | Honda
17:00
Silicon Carbide Power Electronics in Fuel Cell and Battery Electric Vehicle Applications
Niklas LANGMAACK, Academic Research Assistant | Technical University Braunschweig
17:15
High Voltages Battery Switch: Semiconductors replace Electro Mechanics
Werner ROESSLER, Principal System Engineer | Infineon Technologies

17:30
Hydrogen Range Extender Solution
Fabio FERRARI, Founder & CEO | SYMBIOFCELL
17:45
Questions & Answers | Panel discussion
18:05
Wrap up of the day by APE Congress Chairman
Jochen LANGHEIM

18:15
Special Address by SIA Chairman
Jacques GRAIZON
18:20
Cocktail dinner in the Exhibition
Conference venue & Access
conference venue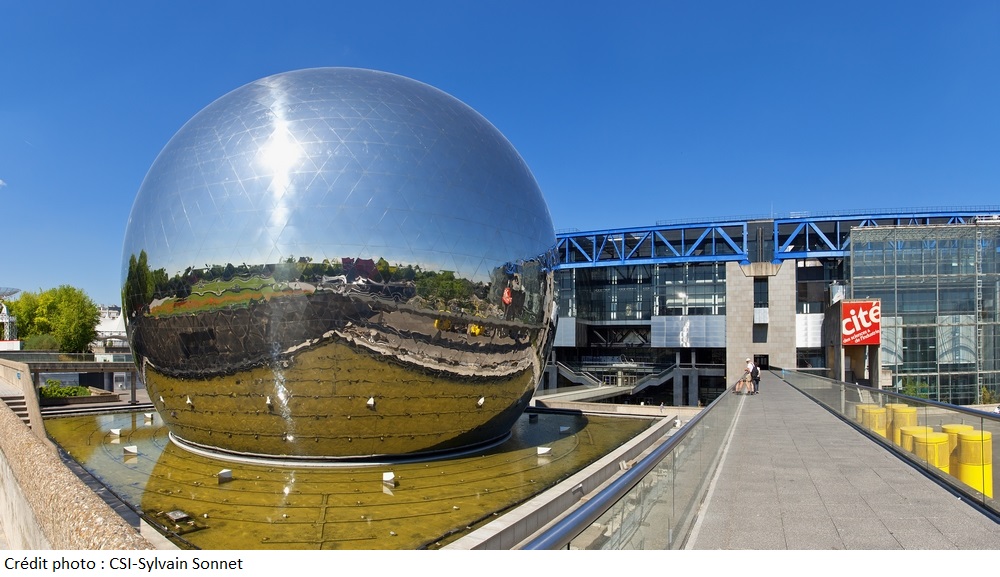 ACCESS
CENTRE DES CONGRES DE LA VILLETTE
Cité des Sciences et de l'Industrie
30 avenue Corentin Cariou
75019 Paris, France
http://www.cite-sciences.fr/en/home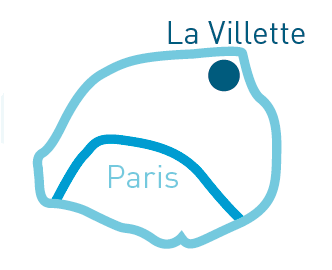 PUBLIC TRANSPORTATION
Metro: Line 7 - Stop at "Porte de la Villette"
→ Download Metro map: click here