International Congress :

SIA-SFIP Tendances, Décors & Matières // Decoration & Material Trend

1 & 2 October 2019
CCI Campus Strasbourg - France
INTRODUCTION

La SIA - Société des Ingénieurs de l'Automobile - et la SFIP - Société Française des Ingénieurs des Plastiques - organisent le Congrès Tendances Décors & Matières 2019 à Strasbourg les 1er et 2 octobre 2019.
Deux journées d'échanges, de rencontres, de démonstrations et de conférences qui vous sont destinées. Une occasion unique et inédite de rencon-trer des confrères, échanger sur des problématiques communes, découvrir de nouveaux décors, des nouveaux matériaux, des nouveaux produits et services, et d'assister à des conférences.
Cette manifestation s'articulera autour de quatre thèmes et disciplines qui construisent le design attractif et la qualité perçue, mais qui incluent aussi le renforcement de la durabilité des matériaux et de leurs décors, et la diminution de leur impact environnemental.
Le congrès aura lieu à la CCI Campus Strasbourg qui est en accès direct du centre-ville de Strasbourg par tramway et qui dispose d'un vaste parking. Ce site est doté d'un bel amphithéâtre avec toutes les dernières techniques audio et vidéo, et d'une grande surface d'exposition jouxtant la salle de conférence.
Vous étiez 200 en 2017 et nous vous attendons encore plus nombreux en 2019 pour la 5ème édition du congrès TENDANCES, DECORS & MATIERES afin de pérenniser ce rendez-vous bisannuel des experts des plastiques et de l'automobile !
---
The SIA – Société des Ingénieurs de l'Automobile – and the SFIP – Société Française des Ingénieurs des Plastiques – organize the congress Decoration and Material Trend 2019, at Strasbourg (France), on October 1 & 2, 2019.
This congress is the essential event to discover new decors, materials, products and services in the automotive decoration industry where design and high-performance technologies must be combined to meet the expectations of customers.
It will be organized around four themes that build attractive design and perceived quality, taking as well in account the enhancement of material and decoration durability, and the reduction of their environmental impact.
1. Expectation of the customers
2. Innovations products and decoration
3. Innovating processes
4. Environmental impacts
The congress will be held in CCI Campus Strasbourg which is directly accessible from Strasbourg city centre by tramway and has a large car park. This site has a beautiful amphitheatre with all the latest audio and video techniques, and a large exhibition area located next to the conference room.
You were 200 in 2017 for the last edition and we expect more of you for this thrilling 5th edition in the beautiful city of Strasbourg!
---
NEW!

COMITE SCIENTIFIQUE // SCIENTIFIC COMMITTEE
Laurence DUFRANCATEL | Faurecia
Xavier DUTEURTRE | CNEP
Gérard LIRAUT | Groupe Renault
Dominique MANCEAU | Groupe Plastivaloire
Nathalie PECOUL | AddUp
Stéphane RAVASSARD | Groupe PSA
Visite & Diner // Social Event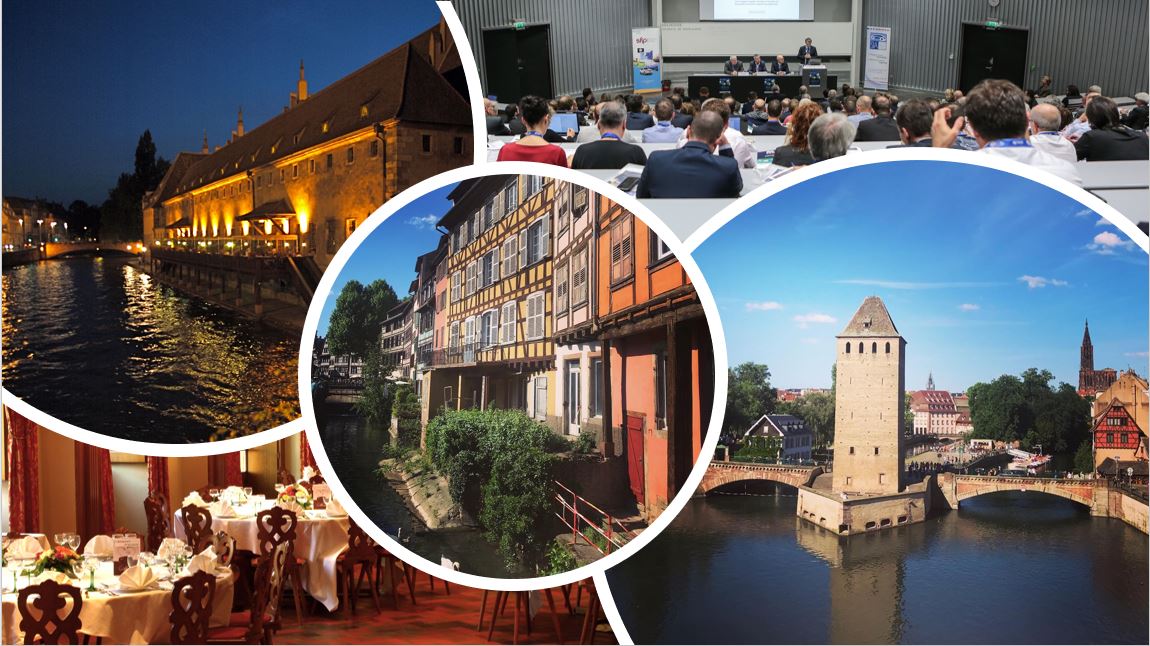 Le 1er octobre de 18h30 à 19h30 aura lieu une visite guidée de la vieille ville à pied : promenade dans les quartiers piétonniers anciens autour de la cathédrale et dans la Petite France, secteur classé patri-moine mondial de l'Humanité par l'UNESCO.
Lieu de rendez-vous à 18h30 :
Office de tourisme
17, place de la Cathédrale – Strasbourg
19h45 La visite se terminera à l'Ancienne Douane de Strasbourg, lieu historique devenu un célèbre restaurant de Strasbourg.
20h00 Cocktail et Dîner
Restaurant L'Ancienne Douane
6 rue de la Douane - Strasbourg
On October 1st from 6:30 pm to 7:30 pm, there will be a guided visit of the old city on foot: a walk around the old pedestrian areas around the Cathedral and in the Petite France, sector classified on the UNESCO world heritage list.
Meeting-point at 6:30 pm:
Office de tourisme
17, place de la Cathédrale – Strasbourg
7:45 pm The visit will finish at the former customs-house of Strasbourg, historical place that is now a famous restaurant.
8:00 pm Cocktail and dinner
Restaurant L'Ancienne Douane
6 rue de la Douane - Strasbourg
Programme
08:15
Attendees registration & Coffee in the Exhibition
Congress Opening
08:45
Welcome Introduction
SFIP & SIA
SESSION 1 – TRENDS AND CUSTOMERS EXPECTATIONS

Andreas WLASAK, FAURECIA & Gérard LIRAUT, GROUPE RENAULT
09:00
KEYNOTE: DS Automobiles – A new definition of French high end materials
Céline MARCQ | DS Automobiles
09:30
Mass product materials using for luxurious markets?
Emmanuel NARDIN | DEVIALET
10:00
The power of touch and the impact of textures
Mark HITTIE & Iris SCHARLOO | SAPPI NORTH AMERICA
10:30
Presentation of Exhibiting Companies "2minutes/2slides"
10:45
Coffee Break in the Exhibition
11:15
Upgrade your automotive interior & exterior with a paint strategy and a chameleon product in the Mäder range of paints
Corinne FERNEZ & Estelle BARREAU | MÄDER
11:45
Visionary - 2020+ Color inspiration
Matt DEFOSSE | POLYONE
12:15
SESSION 2 - INNOVATION PROCESSES

Sabine LE MASSON PANETRAT, DS Automobiles & Laurence DUFRANCATEL, FAURECIA
13:45
Latest decoration trend and innovation for vinyl flooring
Olivier CEYSSON | GERFLOR
14:15
High quality chrome surfaces by lighting and textures - BIA Ambient Light and BIA Texture Chrome for electroplated applications
Felix HEINZLER & Stefanie ACKERMANN | BIA Kunststoff and Galvanotechnik
14:45
ColorForm - Painting surfaces during injection molding
David JANVIER | KRAUSSMAFFEI & Claus HERMANS | TRINSEO
15:15
Coffee Break in the Exhibition
15:45
Enhance surface performance through integration of functionnal properties
Arnaud WARTEL | STANDEX ENGRAVING-MOLD TECH
16:15
Automotive decoration and customization with metal 3D printing
Yves FAURISSON | AddUp & Erwan SPOHN | DECAYEUX STi
16:45
How is it possible to transform a piece of plastic to a precious and decorative element ?
Aurélie NANGNIOT & Dominique MANCEAU | PLASTIVALOIRE
17:15
SFIP STUDENT AWARD CEREMONY
SOCIAL EVENT
18:30
Guided Tour of "La Petite France"
Meeting spot in front of the Tourism Office near the Cathedrale
20:00
Cocktail & Gala Dinner at "L'Ancienne Douane"
Registration
Prix € HT / Prices € VAT excluded (+20% FR VAT)
MODALITÉS D'INSCRIPTION
Les frais d'inscription comprennent l'accès aux conférences, le recueil des conférences, les pauses, les déjeuners, la visite de la Vieille ville de Strasbourg et le dîner du 1/10/2019. Dans le cas où le règlement ne pourrait être joint, le formulaire d'inscription doit être accompagné d'un bon de commande officiel ; faute de paiement effectué au jour de la manifestation ou de la réception d'un bon de commande, l'accès aux conférences ne sera pas possible. Dès réception de votre inscription, nous vous ferons parvenir une facture. Merci de nous indiquer l'adresse de votre service comptabilité si nécessaire. Jusqu'au 30 août 2019, vous pouvez annuler votre inscription par écrit. Au delà, la totalité des frais restera due aux organisateurs. Les participants ont la possibilité de se faire remplacer, uniquement sur demande écrite.
REGISTRATION CONDITIONS
Registration fees include participation in the conference, abstracts book, refreshment breaks, lunches, visit of the old city of Strasbourg and dinner on 1/10/2019. Where it is not possible to send the payment together with the form, each registration should be accompanied by an official purchase order. Failing reception of an official purchase order or payment on the day of the congress, we regret that you will not be allowed entrance to the congress. When we have received the registration form, we will send you a confirmation message and an invoice. Please indicate the accounts department address when necessary. Till August 30, 2019, you can cancel your registration in a written form. After this date, the entire registration will be retained. Registered participants not able to attend may nominate a substitute and inform us in a written form.
Exposition & Visibilité // Exhibition & Advertising
EXHIBITION FLOOR MAP IS NOW AVAILABLE // PRE book YOUR booth NOW!
FIRST COME - FIRST SERVE POLICY
HAVE A LOOK AT THE PREVIOUS EDITION PICTURES
This unique event will bring together more than 200 participants: directors, managers, heads of department, engineers, researchers and technicians, all experts in your domain!
The exhibition will allow you to showcase your company, present your latest products and make privileged contacts at this unique gathering of targeted decision-makers.
Maximize your visibility with our booths! Thanks to those packages, you will gain unmatched recognition as an industry leader and generate an abundance of goodwill.
BASIC

SHELL

BUSINESS

PREMIUM

Rates € (Exc. French VAT of 20%)

3 400 €

4 500 €
7 200 €
12 000 €

Fitted-out booth

6 sqm


9 sqm

12 sqm

18 sqm

Included badges

2


2

4

8

Logo on congress materials

x

x

x

Ad in book of conference

1

1


Flyer insertion in conference bag

x

Announcement as major sponsor


x

Extra badges discount *

- 10%

-20%

-30%

Extra Square Meter

500 € per square meter



*As SMEs / Universities & Labs enjoy a lower entry rate, they cannot benefit from this extra discount.
ADVERTISING
Rates € (Exc. French VAT of 20%)

Back cover

Inside

Inside front cover

Inside back cover

Conference book (Distributed to all attendees)

1 300 €


950 €

550 €*

1 100 €

Insertion of company booklet / goodies in the conference bags**

1 500 €

Conference bag with your logo**

1 500 €


Lanyards**

2 000 €


Coffee break sponsoring ****

1 500 € per coffee break


Lunch, cocktail or Gala Dinner sponsoring ****

On request

* Half Page
** in 250 samples
*** without booth package + advertising in the Congress Leaflet
**** Company name & logo on all congress material as sponsor + your poster(s) next to the table(s) buffet
Accès & Hébergement // Access and Accomodation

234 Avenue de COLMARD
67021 STRASBOURG - FRANCE
Information d'accès // Access Information
Organisez votre venue // Organise your trip
Transports Strasbourg // Srasbourg Public Transports
En tram : en partant du centre-ville, prendre la ligne A (direction Lixenbuhl) ou la ligne E (direction Baggersee). Descendre à l'arrêt Emile Mathis.
En voiture : sur l'autoroute A35, prenez la sortie N°5 Baggersee-Illkirch, puis à gauche au feu devant l'hypermarché "Auchan". A 1 km environ, vous trouverez CCI Campus sur votre gauche.
De l'aéroport : prendre le train-navette jusqu'à l'arrêt Baggersee, montez dans le tram A (direction Parc des Sports) ou E (direction Robertsau Boecklin) avec le même ticket jusqu'à l'arrêt Emile Mathis.
Coordonnées GPS : latitude 48.5550769 - longitude 7.7450737
By tram: From the city center, take line A (direction Lixenbuhl) or line E (direction Baggersee). Get off at the Emile Mathis stop.
By car: on the A35 motorway, take the exit N ° 5 Baggersee-Illkirch, then left at the traffic lights in front of the "Auchan" hypermarket. At about 1 km you will find CCI Campus on your left.
From the airport: take the shuttle train to Baggersee stop, get on tram A (direction Parc des Sports) or E (direction Robertsau Boecklin) with the same ticket to Emile Mathis.
GPS coordinates: latitude 48.5550769 - longitude 7.7450737
Parking GRATUIT à droite de l'entrée du CCI Campus // FREE Parking on the right of the CCI Campus entrance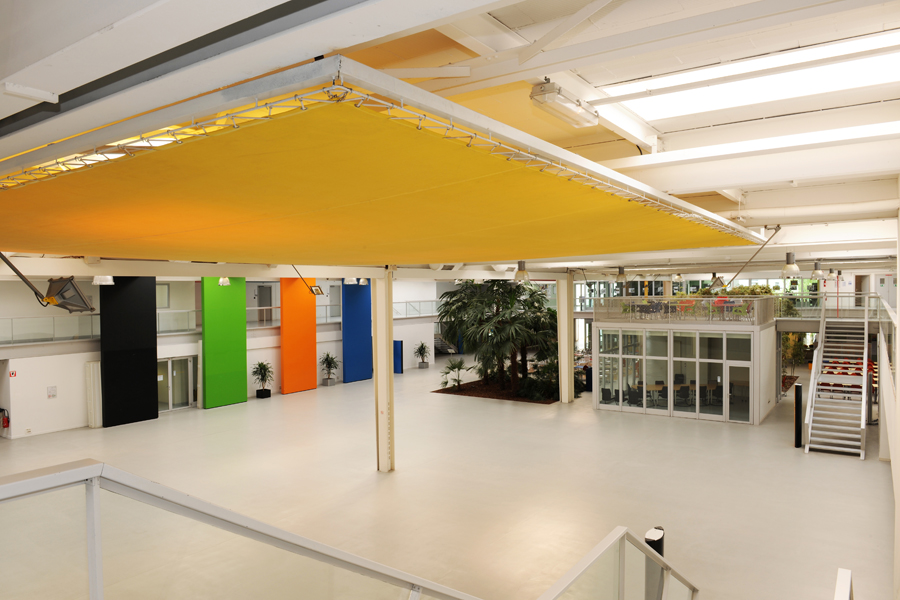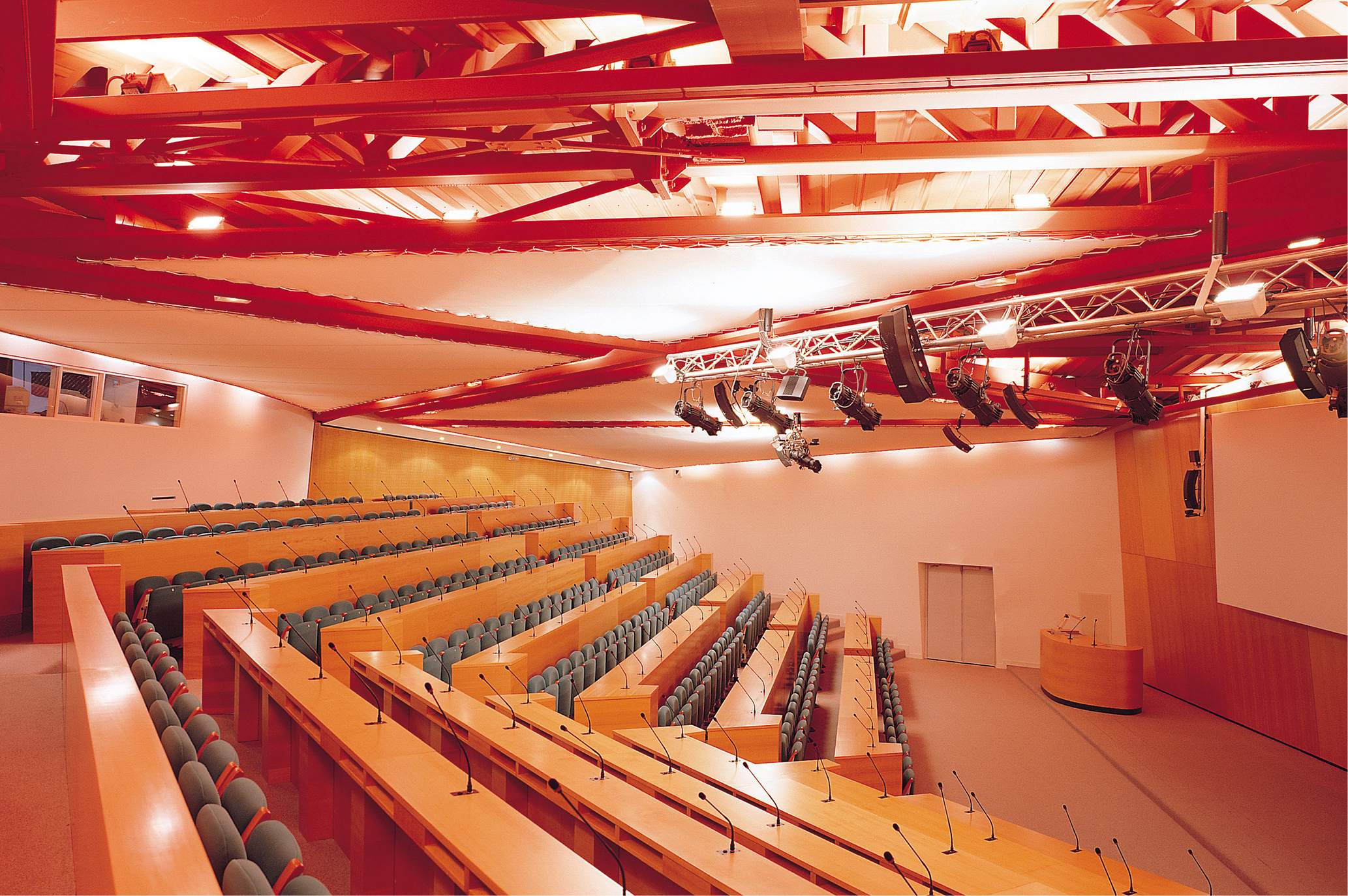 HOTELS
Près du CCI Campus // Near the CCI Campus
222 avenue de Colmar
67100 STRASBOURG
Tel : +33 388 403 233
Rue Job
67100 Strasbourg
Tel : +33 388 402 108 // +33 631 652 414
SPECIAL PRICE 64 € Single or 76 € Double / price inc. breakfast (SIA-SFIP Event) *
cerise.strasbourg@exhore.fr
*subject to availability
En centre ville // City center
5 rue des Moulins, Place Henri Dunant
67000 Strasbourg
4 Rue des Francs Bourgeois
67000 Strasbourg
Tel : +33 388 320 860