International Congress :

APE Automotive Power Electronics
Welcome

In the past two years since our last APE, Power Electronics has become even more important growth domain in automotive industry. Electric, hybrid and electrified vehicles are a fact. The question is no longer when, but how will a car be equipped with a 48 V system, an electric booster, an energy recovery system, a powerful drive.

In addition, the world of electric vehicles has changed. Car manufacturers offer today cars, that are fun to drive, that give an equivalent value for the purchase price and that can assume performance and quality.
At the same time, the key enablers, power semiconductors and passives are progressing rapidly making an affordable business case for electric cars reachable.

In this environment, APE 2015 addressed first of all this market and technology evolution and then details in energy management, architecture, packaging, reliability, safety.
Partner: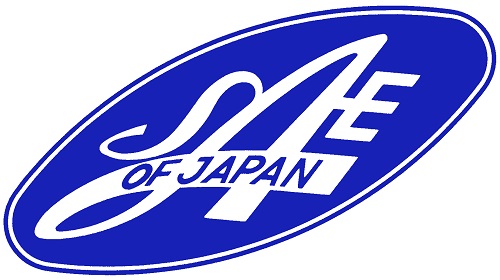 Programme
OEM KEYNOTES & MARKET VIEW

Session chair: Jochen Langheim - STMicroelectronics
09:00
Introduction: View on the Market Revolution of Electric Mobility
Jochen Langheim, Chairman of the congress | STMicroelectronics
09:10
Automotive Electronics: Opportunities & Threats
Ian Riches, Director - Automotive Practice | Strategy Analytics
09:30
Vehicle Electrification at Peugeot Citroën
Jean-Marc Finot, VP Research & Advanced Engineering | PSA Peugeot Citroën
09:50
Opportunities for Electric Powertrain by increased Operation Voltage
Wolfgang Wondrak, Hardware Power Electronics - Hardware & Charging Technology | Daimler
10:10
Power Electronics Stakes for Vehicle Manufacturer
Bertrand Largy, Expert Leader Electric Powertrain | Renault Nissan Alliance
ELECTRIC AND HYBRID VEHICLES Architectures and Trends in Power Electronics and Drives

Session chair: Daniel Richard - Valeo
11:00
Introduction: Into Architectures and Trends in Power Electronics and Drives
Daniel Richard, Group R&D Functional Excellence | Valeo
11:10
General Trend in Electrification and Power Electronics from a Supplier Point of View
Jürgen Bilo | Continental Automotive
11:30
Valeo Electric Machines & Inverters Development Synergies for Hybrid and Electric Vehicles
Philippe Farah | Valeo
11:50
A Full SiC High Power High Frequency Drive for Motorsport Electrical Turbocharger Application
Andrea Dappiano | Magneti Marelli
12:10
Enhanced Flexibility of Inverter design by applying 2 in 1 Double Side Power Module
Ryuichi Saito | Hitachi
REVOLUTIONS IN POWER COMPONENTS

Session chair: Thomas Harder | ECPE
14:00
Introduction: Revolution in Power Components
Thomas Harder, Managing Director | ECPE
14:10
Great Potential of SiC Devices for Environmentally Friendly Vehicles
Kimimori Hamada | Toyota Motor Corporation
14:40
Practical Benefits at System Level using Wide Band Gap Materials in Next Electric Car Generations
Jean-Benoît Moreau | STMicroelectronics
14:55
High Power Density Automotive Converters using SiC or GaN Power Devices
Bernd Eckardt | Fraunhofer IISB
15:10
Questions & Answers - Panel discussions
EVOLUTIONS IN PASSIVE AND PACKAGING

Session chair: Jean-Michel Morelle - Valeo
16:00
Introduction: Evolutions in Passives and Packaging
Jean-Michel Morelle, Process & Advanced Technologies Delvelopments | Valeo
16:10
High Power Motors and DC/DC Converters Enhanced with the System in PCB Technology: P² Pack ®
Christian Rössle | Schweizer
16:25
EMC Filter Solutions for High Voltage and Low Voltage Power Applications in Hybrid and Electric Vehicles
Heiko Dalichau | Epcos (TDK)
16:40
Integration of Active and Passives Components on Silicon or Glass
Christian Nopper | STMicroelectronics
16:55
Embedding of Power Semiconductors for Innovative Packages and Modules
Lars Böttcher | Fraunhofer Institute-IZM
17:10
Questions & Answers | Panel discussion
18:00
Special address
Jean Brunol, SIA president
18:15
Cocktail in the exhibition