International Conference :

SIA POWERTRAIN // Rouen 2018
16

16 & 17 May 2018
Parc des Expositions Rouen, Normandy
From 0€ to 990€
Introduction
Dear Colleagues,
The automotive sector is experiencing an unprecedented transition towards new forms of mobility that include a massive integration of digital culture, hybridization, electrification and the creation of new mobility services. The scientific community is driving intense research into electricity storage capability, hydrogen fuel cells, …, whilst maintaining their focus on internal combustion engines, hybridization and sustainable fuels for passenger cars, commercial vehicles, off-road and industrial applications.
In this context, the internal combustion engine still has a great potential. In particular, Diesel technology remains an attractive powertrain option, both for Total Cost of Ownership and for meeting the challenging fleet CO2 emissions targets. Furthermore, its high fuel economy enables a long range between refueling stops, thus representing the best available solution for high annual mileage and heavy goods transportation vehicles. As a result of continuous improvements in efficiency and emissions, Diesel technology will still have a key role to play in future sustainable mobility. Progress is foreseen in many areas such as ancillary electrification, combustion efficiency, thermal management, waste heat recovery, mechanical friction, exhaust after-treatment, hybridization and transmissions.
In addition, the integration of the different powertrain sub-systems and the shift to real driving test conditions is increasing system complexity. This requires a global system approach and recourse to more virtual development processes in order to provide affordable and efficient powertrain solutions.
The 30th SIA Powertrain Conference on New Compression Ignition Engine, Electrification & Sustainable Fuels for Passenger Cars & Commercial Vehicles to be held in Rouen, France May 16-17, 2018, intends to address many of these established and new topics. Reflecting the ongoing focus shift in transportation decarbonisation to a well-to-wheel basis, new topics will be introduced on alternative powertrain energy types (sustainable liquid and gaseous fuels) and fuel cells. The conference will support the automotive community in providing an overall picture of state-of-the-art technologies and by anticipating future development challenges. This congress is recognized by the automotive stakeholders as an exceptional and unique technical event showing continuous growth in the number of participants and exhibitors. The 29th edition of the conference in Versailles in June 2017 was again a great success with 590 participants, 58 technical presentations and 24 exhibitors.
The Organizing Committee cordially invites you to take advantage of this internationally renowned event in powertrain R&D knowledge and experience exchange.
We look forward to seeing you in Rouen this year either as a conference speaker, exhibitor or attendee!
Yours sincerely,
Dr Noureddine Guerrassi, Chief Engineer Advanced Injection & Combustion Engineering - Delphi Technologies

COMMITTEES
Conference chair
Noureddine Guerrassi | DELPHI TECHNOLOGIES
Chairmen
Federico Millo | POLITECNICO DI TORINO
Amin Velji | KARLSRUHE INSTITUTE OF TECHNOLOGY

Organising committee

Nadim Andraos | FEV

Philippe Bernet | RENAULT

Jean-Marc Boulard | AVL LMM
Pierre Duret | IFP SCHOOL
Omar Hadded | DRIVE SYSTEM DESIGN

Olivier Imberdis | IAV

Emmanuel Jean | FAURECIA

Marc Lejeune | AB VOLVO

Geoffroy Martin | MOV'EO

Stéphane Martinot | VALEO
Jean-Jacques Milesi | DYNERGIA
Gaëtan Monnier | IFP ENERGIES NOUVELLES

Hans Nuglisch | CONTINENTAL

Sébastien Potteau | EMC-MTT

Erwann Samson | GROUPE PSA
Rémy Schmitt | ROBERT BOSCH

Scientific committee

Nicolas Auffret | LIEBHERR

Jesus Benajes | CMT UNIVERSITAT POLITECNICA DE VALENCIA

Philippe China | TOTAL
Bertrand Demortier | CONTINENTAL
Gaetano de Paola | IFP ENERGIES NOUVELLES

Fabrice Foucher | UNIVERSITE D'ORLEANS

Jean-Florent Genies | GROUPE PSA

Jörg Gindele | MAGNA
Thomas Koch | KARLSRUHE INSTITUTE OF TECHNOLOGY

Thomas Körfer | FEV

Jan Macek | CZECH TECHNICAL UNIVERSITY

Juergen Manns | IAV

Kyoungdoug Min | SEOUL NATIONAL UNIVERSITY
Ali Mohammadi | TOYOTA

Steffen Meyer | BORGWARNER

Virginie Morel | ARAMCO

Luc Muller | SCHAEFFLER
Philippe Pelletier | RENAULT
Jean-Charles Ricaud | ARTS ET METIERS PARISTECH

Nicolas Robert de Saint Vincent | JOHN DEERE
Daniel Roettger | FORD

Jean-Sébastien Roux | HONEYWELL

Bianca Maria Vaglieco | ISTITUTO MOTORI – CNR

Andy Ward | RICARDO

Michael Weissbäck | AVL

Zaimin Zhong| TONGJI UNIVERSITY CHINA
Panel Session

Christophe AUFRERE
Faurecia / Chief Technology Officer & French Automotive Research Committee President
Christophe Aufrère is a graduate of the Ecole Supérieure des Techniques Aéronautiques et de Construction Automobile (ESTACA), one of France's leading engineering schools.
Christophe Aufrère is Vice President, Group Technology Strategy since 2011. He is in charge of defining the key technologies which Faurecia will address in the future and to follow their implementation at the global level. He is also responsible for managing and developing the expertise network throughout the entire Faurecia R&D organization and coordinates the Group's academic partnerships.
Prior to his current position, he spent 20 years within Faurecia Automotive Seating in different positions within the R&D department, successively occupying the position of Vice President R&D, Structures and Mechanisms and becoming CTO for Complete Seats and Metal.
Prior to Faurecia, Christophe spent three years at Rockwell Automotive Body Systems in Advanced Engineering working on electric motors and door systems.
He is a member of the CTA, French Technical Automotive Committee and French Automotive Research Committee President.

Pierrick CORNET
Renault Nissan Mitsubishi / Powertrain Project Alliance Global Director
After various assignments in Powertrain organization, Mr. Cornet is appointed General Manager in 2012, in charge of Powertrain Design and Validation. Thanks to a 15 year deep collaboration with Nissan team, he is promoted Alliance Global Director, in 2015, managing Advanced Engineering for both Renault and Nissan.
Today, as Alliance Global Director, Mr. Cornet is accountable of all powertrain projects from ICE to Battery EV, through Transmission and Hybrids.

Philippe DIVRY
AB Volvo / SVP Group Truck Strategy
Philippe Divry is Senior Vice President, Group Trucks Strategy at Volvo Group Headquarters in Goteborg, Sweden. He is in charge of Strategy, Business Portfolio and Partnership issues.
Prior to this, Philippe Divry was President, Volvo India, in charge of Sales of Volvo Trucks in India, and of the cooperation with VE Commercial Vehicles, a joint-venture between the Volvo Group and Eicher Motors.
Philippe Divry has 27 years of experience in the Commercial Vehicle Industry, and held various manufacturing and business development positions at Renault Vehicules Industriels from 1990 to 2000.
Philippe Divry was Head of Volvo Powertrain France Division from 2003 to 2009.
He also served as SVP, Global Product, Marketing and Strategy at Volvo Buses in Sweden from 2009 to 2012.

Paul FARRELL
Delphi Technologies / SVP Strategy and Product Marketing
Paul Farrell is Senior Vice President Strategy and Product Marketing.
Prior to this, Mr. Farrell was Vice President, Strategy and Planning for Delphi Powertrain Systems.
Mr. Farrell joined Delphi Finance in 2013 to establish a corporate strategy function. He has over twenty years of experience driving strategic change, improving operations, and developing new technology.
Prior to Delphi, Mr. Farrell worked for more than eight years as a consultant at The Boston Consulting Group and A.T. Kearney, serving clients on a broad range of strategy and operational topics. Before that, he held a diverse mix of positions at Visteon Corporation and Ford Motor Company, including management positions in engineering and technical sales. Mr. Farrell began his career at the General Electric Company as a development engineer working on U.S. Navy nuclear reactor applications.
Mr. Farrell holds a Ph.D. in mechanical engineering from the Massachusetts Institute of Technology and an MBA from Michigan State University. He also earned a bachelor's degree from the University of Notre Dame and a master's degree from The Pennsylvania State University, both in mechanical engineering.

Alain RAPOSO
Groupe PSA / Powertrain and Chassis Engineering SVP
After graduating from two leading French institutes: INSA (Institut National des Sciences Appliqués) and IFP School (1986), Alain Raposo joined Renault in 1987, where he held various positions in Powertrain Design and Technology Division before moving, in 2005, to Nissan in Japan where he was appointed Senior Manager in charge of lower base engine structure development.
In 2009, he returned to Renault as Vice President, Powertrain Design and Technology Development then, in 2012, he became VP in charge of Alliance Powertrain Planning office, coordinating Renault-Nissan powertrain strategy. In 2014 he became Alliance Global VP in charge of Renault-Nissan Powertrain and EV Engineering.
In 2017 he joined PSA Groupe, in charge of EV Programs and Strategy. He was appointed to his current position at the PSA Groupe, Engineering Division, in April 2018.
Programme
07:30
Attendees Registration & Coffee in the Exhibition
Opening Plenary Session
08:30
Welcome Introduction
Hervé GROS, Chief Executive & Jacques GRAIZON, President | Société des Ingénieurs de l'Automobile
08:35
Opening address by the Conference Chair
Noureddine GUERRASSI | Delphi Technologies

08:45
The Energy mix and its impact on multiple automotive topics
Jean-Luc BROSSARD, R&D Director | PFA - French Automotive Industry & Mobilities
09:00
Impacts of Emission from Car Exhaust on Air Quality
Barbara D'ANNA, Research Director | CNRS French National Centre for Scientific Research

09:15
Technology Neutrality
Colette GENIN, Directrice Conseil | Taddeo - Technologies & Mobilité
09:30
Alternative fuels for sustainable mobility
Agnès DUMESGES, VP Product Marketing | Total
09:45
Future evolutions of Diesel Engine technology and its powertrain trends influencing CO2 emissions in Europe
Vijay SUBRAMANIAN, Romain Gillet | IHS MARKIT & Gaetano DE PAOLA| IFPEN

10:00
Panel discussion with the Keynote Speakers
10:30
Coffee break IN THE EXHIBITION // TEST-DRIVE
New Engine Technology #1

Pierre DURET - IFP-School // Jesus BENAJES - CMT Universitat Politecnica de Valencia

RDE Tests & Calibration #1

Juergen MANNS - IAV // Hans NUGLISCH - Continental

Exhaust Aftertreatment #1

Bertrand DEMORTIER - Continental // Michael WEISSBÄCK - AVL

Waste Heat Recovery

Geoffroy MARTIN - Mov'eo // Gaëtan MONNIER - IFP Energies Nouvelles

11:30

The New RENAULT 200hp 2.0L Diesel engine evolution

C. Bergeris, J.Thibonnet, L.Ouhayoun, A.Hollemaert, E.Aguado | Renault

11:30

Model Based Engine Calibration for RDE

Y. Murata, Y. Nishio, Y. Yamaya, M. Kikuchi | Honda

11:30

High Performance Commercial Vehicle SCR Compact Mixer

E. Alano, E. Kinnaird, M. Lambrecht | Faurecia

11:30

Waste heat recovery (WHR) assessment in complete truck simulation environment

F. Galuppo, T. Reiche, X. Huin | AB Volvo

V. Lemort | University of Liège
P. Dufour, M. Nadri | University of Lyon
12:00

The New 1.5L BlueHDI Engine

F. Coudrain, J-P. Chemisky | Groupe PSA

12:00

Tomorrows Emission Calibration Environment – "Simulated Real World Driving meets engine test-bench"

J. Gerstenber, S. Tafel, S. Sterzing-Oppel, B. Seidel, C. Fischer | Bosch


12:00

Optimal NOx Reduction in all driving conditions

J. Op De Beeck, P. Galabert | Plastic Omnium

12:00

Development of an ORC turbo-pump for Waste Heat Recovery in the Coolant of Automotive Engines

A. Leroux, G. Levêque, N. Hollaind, A-C. Mintsa, G. Henry | Enogia

P. Smague, P. Pagnier, P. Leduc, | IFP Energies Nouvelles
12:30

Asymmetric inlet valve opening to reduce NOx and soot from a High-Speed Light-Duty Diesel Engine

F. Leach, M. Davy | University of Oxford

B. Cooper | Jaguar Land Rover

12:30

Transient RDE Gaseous Emissions from a Modern Plug-in Hybrid Electric Vehicle

M. Duckhouse, M. Peckham, B. Masson, H. Bradley, M. Irwin | Cambustion

12:30

Ammonia Mixer Optimization for SCR Systems: A Combined Experimental and Numerical Approach

M. Lecompte, P. Schiffman, O. Laget | IFP Energies Nouvelles

12:30

Rankine cycle, from thermodynamic equation to road test

T. Fouquet, J. Roussilhe | Faurecia
13:00
LUNCH BREAK IN THE EXHIBITION // TEST-DRIVE
Fuel Injection Systems

Thomas KÖRFER - FEV // Marc LEJEUNE - AB VOLVO

Exhaust Aftertreatment #2

Olivier IMBERDIS - IAV // Philippe PELLETIER - Renault

Sustainable Energy Powertrain #1

Nadim ANDRAOS - FEV // Philippe CHINA - Total

Powertrain Efficiency Improvement

Philippe BERNET - Renault // Kyoungdoug MIN - Seoul National University

14:30

Next Generation of Fuel Injection Systems for Small & Medium Size Diesel Engines

G. Meissonnier, P. Bercher, C. Cardon, C. Daveau, M. Graham, N. Guerrassi | Delphi Technologies


14:30

Electrical enhanced aftertreatment system to address passenger cars real life emissions

M. Capirchia, E. Jean | Faurecia

14:30

Zero Emission Urban Trucks versus Diesel

T. Justin | AB Volvo

14:30

Optimization of Powertrain Architectures under Aspects of Fleet Requirements

R. Troeger, C. Danzer, W. Wukisiewitsch, T. Voigt | IAV
15:00

RDE Step 2 and beyond - Bosch Diesel FIE System contribution

T. Wintrich, S. Rothe, K. Bucher | Robert Bosch

15:00

1D/3D simulation of urea dosing – Deposit Formation and NOx Reduction in Real Driving

J. Wurzenberger, A. Nahtigal, T. Mitterfellner | AVL

15:00

eFuels and Electrification: Enablers for Reduction of Well-to-Wheel CO2 and local NOx emissions

G. Avolio, G. Rosel, J. Grimm, O. Maiwald, R. Bruck, O. Kastner | Continental

15:00

Evaluation of Zero Oil Cooling for Improved BTE in a Compression Ignition Engine

B. Denton, J. Miwa, C. Bitsis | SouthWest Research Institute
15:30

Analysis of spray characteristics on a counter-bore fuel injector nozzle for diesel engine application

F. Pesce, A. Vassallo | GM

R. Payri, J. De la Morena, J. Monsalve-Serrano, V. Pagano | CMT-Motores

15:30

Model-Based Exhaust After-treatment Technology Robustness Testing using Monte Carlo Generated RDE Cycles

R. King, R. Cantallops-Jimenez, J. Seabrook, A. Ward, R. Sellers | Ricardo

15:30

Future potentials for diesel combustion engines by using e-fuels

B. Becker, R. Marohn, P. Rolke | IAV

15:30

Thermal Optimisation of e-drives Using Moving Particle Semi-implicit (MPS) Method

L. Martinelli, M. Hole | Drive System Design

D. Pesenti, M. Galbiati | EnginSoft

16:00
Coffee break IN THE EXHIBITION // TEST-DRIVE
17:00
PANEL SESSION
Christophe AUFRERE, Chief Technology Officer | Faurecia
Pierrick CORNET, Powertrain Project Alliance Global Director | Renault Nissan Mitsubishi

Philippe DIVRY, SVP Group Truck Strategy | AB Volvo

Paul FARRELL, SVP Strategy and Product Marketing | Delphi Technologies

Alain RAPOSO, Powertrain and Chassis Engineering SVP | Groupe PSA
18:30
COCKTAIL IN THE EXHIBITION // TEST-DRIVE
15 MAY AFTERNOON & 18 MAY MORNING
CERTAM - Aerothermic and Internal Combustion Engine Technological Research Centre

Come & Test the PEMSLabs "Plug'n & Roll" System

Resulting from a CERTAM development and supported by the CARNOT ESP Institute, the PEMSLAB is a multigas and particle measurement solution under real driving conditions...
Plug'n Roll is a concept for faster implementation than conventional PEMs, not limited to the 5 regulated pollutants to meet the needs of automobile industry for the engine development. The FTIR spectrometric measurement technology makes it possible to measure all the chemical species emitted by the engines, allowing a great deal of flexibility in R&D projects (spectra replay, post-analysis identification of other compounds). Virtually limitless autonomy by the choice of a thermal group to power the PEMSLAB avoiding the constraints related to batteries.

IRSEEM - Embedded Electronic Systems Research Institute

Visit of the 3 Research Platforms:

Hybrid and Electric Vehicle Platform
Autonomous Navigation Platform
EMC Mechatronics Microelectronics Platform

IRSEEM's activity units join their competences in electronics, automation, signal and image processing , networks and telecommunication within partner-oriented research programs in order to come up with innovative and sustainable answers to the challenge of electronic embedded systems, as they are more and more present in surrounding objects and projects, whether it be automobile, aeronautics or space. Those research units were organized so as to structure human and material needs and focus them on technologies and key sciences or major missions:

Electronics & Systems (electromagnetism, EMC and hyper frequencies)
Automation & Systems (control and engine diagnostics, monitoring of complex systems)
Instrumentation, IT & Systems (instrumentation and signals)

CEVAA - Testing and Expertise Center

Vibration / Acoustic / Reliability

The CEVAA is expert in Vibration, Acoustic and Reliability based on 20 years of automotive experience.

The laboratory has an experimentation center and a simulation / calculation division. This dual competence within the same lab grants CEVAA a huge legitimacy in the resetting of calculations/ tests. The laboratory carries out this type of study to support their clients - partners in their development phases with the willingness to bring solutions and a valuable addition to the research of a technological break as leitmotiv.

Visiting CEVAA will be the occasion to discover their technological methods such as their semi-anechoic chambers, dynamic analysis lab, laser vibrometry and materials laboratory.

Cléon works for the Renault-Nissan Alliance and has 35 customer sites worldwide. A total 46% of its output is for Renault, and 54% for other brands (Renault Samsung Motors, Dacia, Nissan, Infiniti, Suzuki and Opel).

The site's activity is based on five engine families, including the F4 petrol and V9X andR9M diesel, sold under the market name Energy dCi 130, and two gearbox families (J and P). In 2011, the site manufactured 1.3 million of these products.

From 2013, the plant will start producing electric motors.
Expo & Test Drive's Cars
REGISTER for EXPO & TEST DRIVE'S cars
Organisers are soliciting companies for demonstration vehicles that will showcase technologies related to the conference topics.
Test Drive cars will be displayed inside the parc des Exosition's facilities on a Private track – prototypes are also welcome as no licence plates are mandatory on this part of the Parc (but not on the air-open parking lot nor on the public roads).
Your Expo Car could also be showcased inside the Exhibition Hall (motors, demo-cars, etc. without fuel) under certain conditions.
Please submit your request to Molly Boissier // molly.boissier@sia.fr
Important information
All necessary instructions for the delivery & pick-up will be sent to the contact at least a month before the event.

The test driver (one per test drive's car) will benefit a discount access to the conference and meals.
The Orginising Committee reserves the right to refuse requests that do not meet the thematics of the conference.
We invite you to submit your request
before April 23rd, 2018.
Registration
Tous les prix sont en € HT / All prices are VAT exc. (FR VAT = 20%)
Exhibition & Advertising
Join the companies which have already booked a booth!
This unique event will bring together more than 500 participants: directors, managers, heads of department, engineers, researchers and technicians. An exceptional line-up of guests and speakers will be present for the occasion. The exhibition will allow you to showcase your company, present your latest products and make privileged contacts at this unique gathering of targeted decision-makers.
We are thrilled to welcome you at the Parc des Expositions de Rouen - a place commensurate to the exhibition & the demo-cars testing that will take place during this 2 days congress. The exhibition will take place in the "Skydome" area >> get on board of a drone to discover this great location !

Maximize your visibility by becoming a sponsor! With corporate sponsorship, you gain unmatched recognition as an industry leader and generate an abundance of goodwill. Consider our booth packages: SHELL, BUSINESS, PREMIUM or EXCLUSIVE
SHELL

BUSINESS

PREMIUM

EXCLUSIVE

ELITE

Rates € (Exc. French VAT of 20%)

4 500 €
7 200 €
12 000 €
16 600 €
- SOLD -

Fitted-out booth

9 sqm

12 sqm

18 sqm

24 sqm

30 sqm

Included badges

2

4

8

10

12

Logo on congress materials

x

x

x

x

x

Ad in book of conference

1/2

1

1

1

Ad in programme

1/2

1/2

1

1

Flyer insertion in conference bag

x

x

x

E-mail banner

x

x

Preferential location in exhibition

x

Announcement as major sponsor

x

Extra badges discount *

- 10%

-20%

-30%

-40%

-40%

Extra Square Meter

500 € per square meter
* As SMEs / Universities & Labs enjoy a lower entry rate, they cannot benefit from this extra discount.
ADVERTISING
Rates € (Exc. French VAT of 20%)

Back cover

Inside

Inside front cover

Inside back cover

Programme (sent once by mail & several times by e-mail)

1 300 €

950 €

1 100 €

1 100 €

Conference book (Distributed to all attendees)

1 300 €


950 €

550 €*

1 100 €

Insertion of company booklet / goodies in the conference bags**

1 500 €

Conference bag with your logo**

- SOLD -

Lanyards**

- SOLD -




Coffee break sponsoring ****

2500 €

Lunch, cocktail or Gala Dinner sponsoring ****

On request
*Half Page
**in 800 samples
*** without booth package + advertising in the Congress Leaflet
**** Company name & logo on all congress material as sponsor + your poster(s) next to the table(s) buffet
PRESS PARTNER
Access & Accomodation
conference venue

PARC DES EXPOSITIONS DE ROUEN
46-48 Avenue des Canadiens
76120 Le Grand-Quevilly - FRANCE
Tel. +33 2 35 18 28 28
Video HERE

RECOMMENDED HOTELS
With the support of ROUEN NORMANDY TOURISME & CONGRES
TRANSPORTATION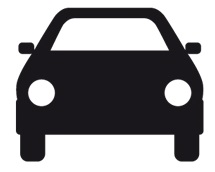 Paris → Rouen
70 minutes by car (from Porte Maillot)
90 minutes by car from CDG Airport
80 minutes by car from Orly Airport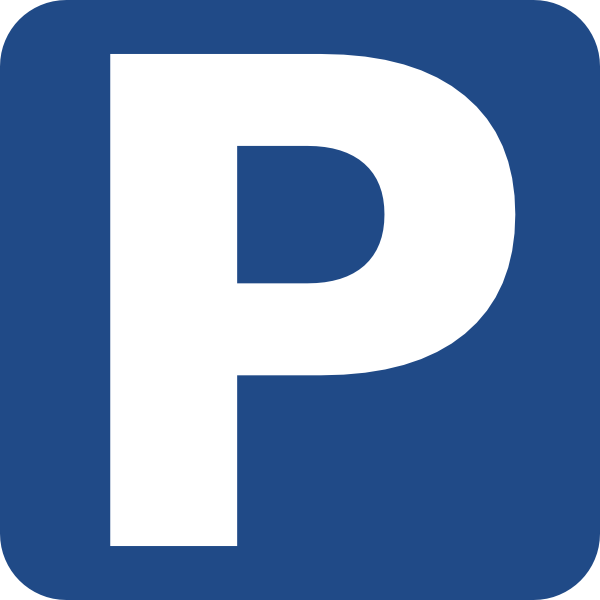 Free carpark in front of the conference venue

Paris → Rouen
70 minutes by train (from Saint-Lazare Station)
Public transportation: stop at Zénith - Parc Expo LE GRAND-QUEVILLY
→ download public transportation map