International Conference :

SIA Powertrain // Rouen 2018
16

16 & 17 May 2018
Rouen, Normandy
From 0€ to 990€
Introduction
Dear Colleagues,
The automotive sector is experiencing an unprecedented transition towards new forms of mobility that include a massive integration of digital culture, hybridization, electrification and the creation of new mobility services. The scientific community is driving intense research into electricity storage capability, hydrogen fuel cells, …, whilst maintaining their focus on internal combustion engines, hybridization and sustainable fuels for passenger cars, commercial vehicles, off-road and industrial applications.
In this context, the internal combustion engine still has a great potential. In particular, Diesel technology remains an attractive powertrain option, both for Total Cost of Ownership and for meeting the challenging fleet CO2 emissions targets. Furthermore, its high fuel economy enables a long range between refueling stops, thus representing the best available solution for high annual mileage and heavy goods transportation vehicles. As a result of continuous improvements in efficiency and emissions, Diesel technology will still have a key role to play in future sustainable mobility. Progress is foreseen in many areas such as ancillary electrification, combustion efficiency, thermal management, waste heat recovery, mechanical friction, exhaust after-treatment, hybridization and transmissions.
In addition, the integration of the different powertrain sub-systems and the shift to real driving test conditions is increasing system complexity. This requires a global system approach and recourse to more virtual development processes in order to provide affordable and efficient powertrain solutions.
The 30th SIA Powertrain Conference on New Compression Ignition Engines for Passenger Cars & Commercial Vehicles to be held in Rouen, France May 16-17, 2018, intends to address many of these established and new topics. Reflecting the ongoing focus shift in transportation decarbonisation to a well-to-wheel basis, new topics will be introduced on alternative powertrain energy types (sustainable liquid and gaseous fuels) and fuel cells. The conference will support the automotive community in providing an overall picture of state-of-the-art technologies and by anticipating future development challenges. This congress is recognized by the automotive stakeholders as an exceptional and unique technical event showing continuous growth in the number of participants and exhibitors. The 29th edition of the conference in Versailles in June 2017 was again a great success with 590 participants, 58 technical presentations and 24 exhibitors.
We look forward to seeing you in Rouen next year either as a conference speaker, exhibitor or attendee!
Yours sincerely,
Dr Noureddine Guerrassi, Chief Engineer Advanced Injection & Combustion Engineering - DELPHI
COMMITTEES
Conference chair
Noureddine Guerrassi | DELPHI
Chairmen
Manolis Gavaises | CITY UNIVERSITY LONDON
Federico Millo | POLITECNICO DI TORINO
Amin Velji | KARLSRUHE INSTITUTE OF TECHNOLOGY

Organising committee

Nadim Andraos | FEV

Philippe Bernet | RENAULT
Pierre Duret | IFP SCHOOL
Pierre-Yves Geels | AVL
Omar Hadded | DRIVE SYSTEM DESIGN

Olivier Imberdis | IAV

Emmanuel Jean | FAURECIA

Marc Lejeune | RENAULT TRUCKS

Geoffroy Martin | MOV'EO

Stéphane Martinot | VALEO
Jean-Jacques Milesi | DYNERGIA
Gaëtan Monnier | IFP ENERGIES NOUVELLES

Hans Nuglisch | CONTINENTAL

Sébastien Potteau | EMC-MTT

Erwann Samson | GROUPE PSA
Rémy Schmitt | BOSCH

Scientific committee
Jesus Benajes | CMT UNIVERSITAT POLITECNICA DE VALENCIA

Philippe China | TOTAL
Bertrand Demortier | CONTINENTAL
Gaetano de Paola | IFP ENERGIES NOUVELLES

Fabrice Foucher | UNIVERSITE D'ORLEANS

Jean-Florent Genies | GROUPE PSA

Jörg Gindele | MAGNA
François Jaussi | LIEBHERR

Thomas Koch | KARLSRUHE INSTITUTE OF TECHNOLOGY

Thomas Körfer | FEV

Jan Macek | CZECH TECHNICAL UNIVERSITY

Juergen Manns | IAV

Kyoungdoug Min | SEOUL NATIONAL UNIVERSITY
Ali Mohammadi | TOYOTA

Virginie Morel | ARAMCO

Jérôme Mortal | JAGUAR LAND ROVER

Luc Muller | SCHAEFFLER

Thomas Pauer | BOSCH
Philippe Pelletier | RENAULT
Jean-Charles Ricaud | ARTS ET METIERS PARISTECH

Nicolas Robert de Saint Vincent | JOHN DEERE
Daniel Roettger | FORD

Jean-Sébastien Roux | HONEYWELL

Martin Sackmann | BORGWARNER

Bianca Maria Vaglieco | ISTITUTO MOTORI – CNR

Andy Ward | RICARDO

Michael Weissbäck | AVL

Zaimin Zhong| TONGJI UNIVERSITY CHINA
Registration
Tous les prix sont en € HT / All prices are VAT exc. (FR VAT = 20%)
Exposition & Sponsoring
Join the companies which have already booked a booth!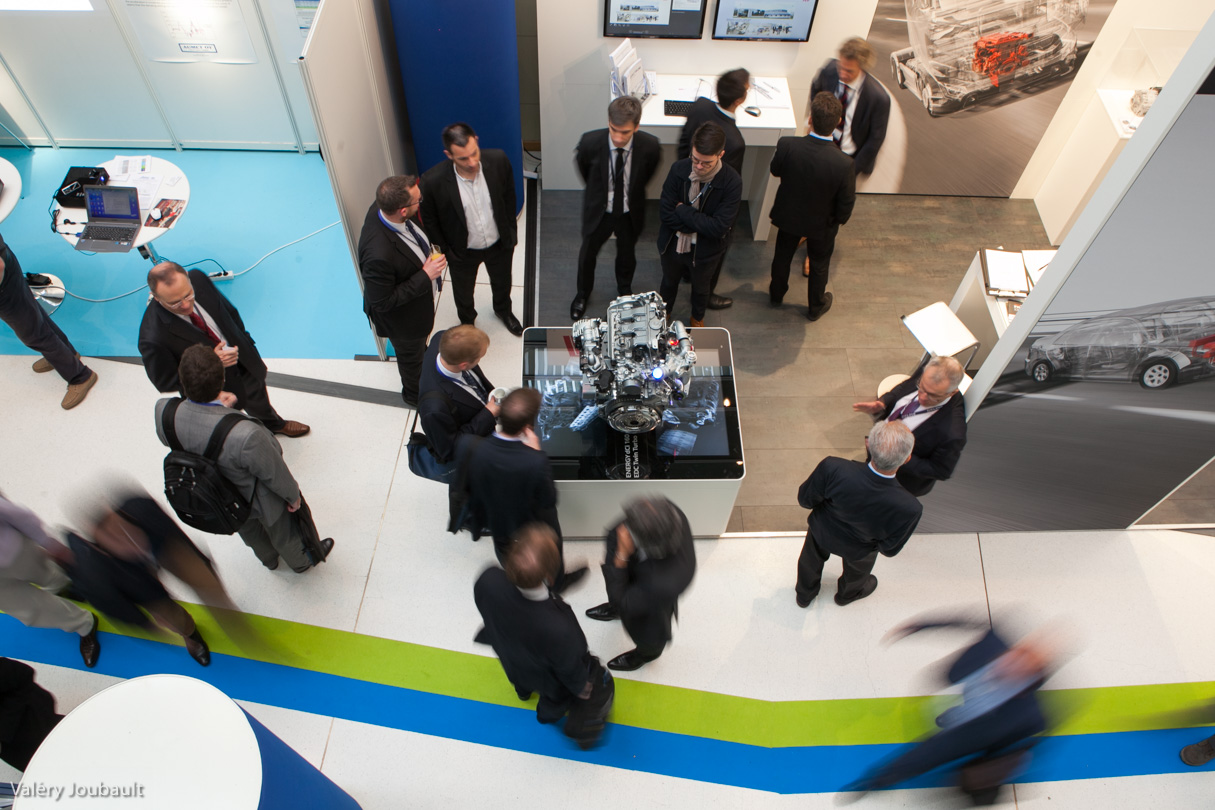 This unique event will bring together more than 500 participants: directors, managers, heads of department, engineers, researchers and technicians. An exceptional line-up of guests and speakers will be present for the occasion. The exhibition will allow you to showcase your company, present your latest products and make privileged contacts at this unique gathering of targeted decision-makers.

Maximize your visibility by becoming a sponsor! With corporate sponsorship, you gain unmatched recognition as an industry leader and generate an abundance of goodwill. Consider our booth packages: SHELL, BUSINESS, PREMIUM or EXCLUSIVE
SHELL

BUSINESS

PREMIUM

EXCLUSIVE

ELITE

Rates € (Exc. French VAT of 20%)

4 500 €
7 200 €
12 000 €
16 600 €
- SOLD -

Fitted-out booth

9 sqm

12 sqm

18 sqm

24 sqm

30 sqm

Included badges

2

4

8

10

12

Logo on congress materials

x

x

x

x

x

Ad in book of conference

1/2

1

1

1

Ad in programme

1/2

1/2

1

1

Flyer insertion in conference bag

x

x

x

E-mail banner

x

x

Preferential location in exhibition

x

Announcement as major sponsor

x

Extra badges discount *

- 10%

-20%

-30%

-40%

-40%

Extra Square Meter

500 € per square meter
* As SMEs / Universities & Labs enjoy a lower entry rate, they cannot benefit from this extra discount.
ADVERTISING
Rates € (Exc. French VAT of 20%)

Back cover

Inside

Inside front cover

Inside back cover

Programme (sent once by mail & several times by e-mail)

1 300 €

950 €

1 100 €

1 100 €

Conference book (Distributed to all attendees)

1 300 €


950 €

550 €*

1 100 €

Insertion of company booklet / goodies in the conference bags**

1 500 €

Conference bag with your logo**

1 500 €

Lanyards**

2 000 €

Demonstrator or demo-cars within the exhibition hall ****

1 000 € / sqm

Coffee Breack sponsoring

2 500 €

Lunch, cocktail or Gala Dinner sponsoring


On request
* Half Page
**in 800 samples
*** without booth package + advertising in the Congress Leaflet
**** Company name & Logo on the programme + your poster(s) next to the table(s) buffet
Exhibitors
Delphi

Delphi is a high-technology company that integrates safer, greener and more connected solutions for the automotive and transportation sectors. Delphi operates technical centers, manufacturing sites and customer support services in 46 countries. At Delphi, we are driven by meaningful innovation. We see the future of driving and are making it possible today. We envision a society with zero road fatalities, zero injuries and zero accidents.
Access Information
conference venue

PARC DES EXPOSITIONS DE ROUEN
46-48 Avenue des Canadiens
76120 Le Grand-Quevilly - FRANCE
Tel. +33 2 35 18 28 28
TRANSPORTATION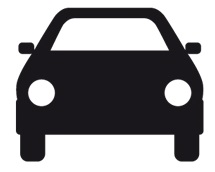 Paris → Rouen
70 minutes by car (from Porte Maillot)
90 minutes by car from CDG Airport
80 minutes by car from Orly Airport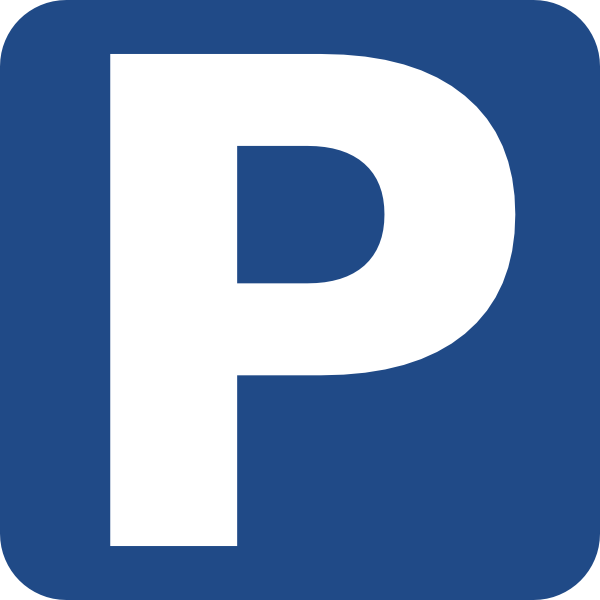 Free carpark in front of the conference venue

Paris → Rouen
70 minutes by train (from Saint-Lazare Station)
Public transportation: stop at Zénith - Parc Expo LE GRAND-QUEVILLY
→ download public transportation map