International Congress :

SIA-SFIP Tendances, Décors & Matières // Decoration & Material Trend
1 & 2 October 2019
CCI Campus Strasbourg - France
INTRODUCTION
La SIA - Société des Ingénieurs de l'Automobile - et la SFIP - Société Française des Ingénieurs des Plastiques - organisent le Congrès Tendances Décors & Matières 2019 à Strasbourg les 1er et 2 octobre 2019.
Deux journées d'échanges, de rencontres, de démonstrations et de conférences qui vous sont destinées. Une occasion unique et inédite de rencon-trer des confrères, échanger sur des problématiques communes, découvrir de nouveaux décors, des nouveaux matériaux, des nouveaux produits et services, et d'assister à des conférences.
Cette manifestation s'articulera autour de quatre thèmes et disciplines qui construisent le design attractif et la qualité perçue, mais qui incluent aussi le renforcement de la durabilité des matériaux et de leurs décors, et la diminution de leur impact environnemental.
Le congrès aura lieu à la CCI Campus Strasbourg qui est en accès direct du centre-ville de Strasbourg par tramway et qui dispose d'un vaste parking. Ce site est doté d'un bel amphithéâtre avec toutes les dernières techniques audio et vidéo, et d'une grande surface d'exposition jouxtant la salle de conférence.
Vous étiez 200 en 2017 et nous vous attendons encore plus nombreux en 2019 pour la 5ème édition du congrès TENDANCES, DECORS & MATIERES afin de pérenniser ce rendez-vous bisannuel des experts des plastiques et de l'automobile !
---
The SIA – Société des Ingénieurs de l'Automobile – and the SFIP – Société Française des Ingénieurs des Plastiques – organize the congress Decoration and Material Trend 2019, at Strasbourg (France), on October 1 & 2, 2019.
Two days of exchanges, meetings, networking and of presentations: a unique opportunity to meet fellows, to exchange on common topics, to discover new decoration and materials, new products and services, and to attend conferences.
This event will be organized around four themes that build attractive design and perceived quality, taking as well in account the enhancement of material and decoration durability, and the reduction of their environmental impact.
1. Expectation of the customers
2. Innovations products and decoration
3. Innovating processes
4. Environmental impacts
If you are interested in giving a paper, please use the form page 4 to submit your proposal with an abstract on an A4 page maximum (page 5) and send them already now, and by April 19, 2019 to chantal.sohm@sfip-plastic.org
The congress will be held in CCI Campus Strasbourg which is directly accessible from Strasbourg city centre by tramway and has a large car park. This site has a beautiful amphitheatre with all the latest audio and video techniques, and a large exhibition area located next to the conference room.
You were 200 in 2017 for the last edition and we expect more of you for this thrilling 5th edition in the beautiful city of Strasbourg!
COMITE SCIENTIFIQUE // SCIENTIFIC COMMITTEE
Laurence DUFRANCATEL | Faurecia
Xavier DUTEURTRE | CNEP
Gérard LIRAUT | Groupe Renault
Dominique MANCEAU | Groupe Plastivaloire
Nathalie PECOUL | AddUp
Stéphane RAVASSARD | Groupe PSA
Appel à Conférenciers // Call For Papers
aPPEL A CONFERENCIERS // Themes
1. Les attentes des Clients
> Tendances socio-culturelles des prochaines années
> Stratégie marketing des marques de différents domaines (automobile, cosmétique, produits de luxe, packaging,…)
> Intentions Design Couleurs et Matières

2. Innovations Produits et Décors
> Décorations et montée en gamme
> Films – Textiles - Peaux, matériaux polymères et « vrais » matériaux
> Intégration de fonctions et multi-applications / multi usages
3. Procédés innovants
> Grainage, peinture, métallisation, traitement de surface et habillage
> Surmoulage de matériaux (textiles, bois, composites)
> Nouvelles technologies
4. Applications Environnementales
> Matériaux écoresponsables et leur valorisation design
> Les défis environnementaux du 21ème siècle
> Réponses aux règlementations internationales, en particulier dans le domaine de la décoration
Présentation :
20 minutes d'exposé avec 5-10 minutes de questions/réponses.
Présentation orale en français ou anglais.
Support de présentation en anglais (avec un slide maximum pour la société et un slide maximum pour le portfolio).

Attention :
Toute société retenue par les organisateurs s'engage à présenter la conférence le jour du congrès.
Nos conférenciers sont invités aux journées de conférence comprenant pauses, déjeuners, dîner et remise du support des conférences.
Dans le cadre d'une co-présentation d'une même société, seul un des conférenciers est pris en charge par les organisateurs.
A votre charge : transport et hébergement ; liste d'hôtels disponible à l'édition du programme.
Registration
Prix € HT / Prices VAT excluded (+20% FR VAT)
Exposition & Visibilité // Exhibition & Advertising
PRE book YOUR booth!
FIRST COME - FIRST SERVE POLICY
The floor map will be available by beginning of April as well as the Technical Guide and pre-book form.
This unique event will bring together more than 200 participants: directors, managers, heads of department, engineers, researchers and technicians, all experts in your domain!
The exhibition will allow you to showcase your company, present your latest products and make privileged contacts at this unique gathering of targeted decision-makers.
Maximize your visibility with our booths! Thanks to those packages, you will gain unmatched recognition as an industry leader and generate an abundance of goodwill.
BASIC

SHELL

BUSINESS

PREMIUM

Rates € (Exc. French VAT of 20%)

3 400 €

4 500 €
7 200 €
12 000 €

Fitted-out booth

6 sqm


9 sqm

12 sqm

18 sqm

Included badges

2


2

4

8

Logo on congress materials

x

x

x

Ad in book of conference

1/2

1/2


Ad in programme

1/2

1/2


Flyer insertion in conference bag

x

E-mail banner

Preferential location in exhibition

Announcement as major sponsor


Extra badges discount *

- 10%

-20%

-30%

Extra Square Meter

500 € per square meter



*As SMEs / Universities & Labs enjoy a lower entry rate, they cannot benefit from this extra discount.
ADVERTISING
Rates € (Exc. French VAT of 20%)

Back cover

Inside

Inside front cover

Inside back cover

Programme (sent once by mail & several times by e-mail)

1 300 €

950 €

1 100 €

1 100 €

Conference book (Distributed to all attendees)

1 300 €


950 €

550 €*

1 100 €

Insertion of company booklet / goodies in the conference bags**

1 500 €

Conference bag with your logo**

1 500 €


Lanyards**

2 000 €


Coffee break sponsoring ****

1 500 € per coffee break


Lunch, cocktail or Gala Dinner sponsoring ****

On request
* Half Page
** in 250 samples
*** without booth package + advertising in the Congress Leaflet
**** Company name & logo on all congress material as sponsor + your poster(s) next to the table(s) buffet
Exhibitors
SGS Sercovam

Les laboratoires d'essais de SGS France Transportation seont devenus en 30 ans, grâce d'une part à la mise en place d'une équipe d'ingénieurs et de techniciens de valeur, et d'autre part par des investissements pouvant être considérés comme des moyens industriels lourds, des laboratoires d'essais capable de tester et de valider, selon des cahiers des charges précis ou les normes en vigueur, de très nombreux produits industriels.
Accès & Hébergement // Access and Accomodation

234 Avenue de COLMARD
67021 STRASBOURG - FRANCE
Information d'accès // Access Information
Organisez votre venue // Organise your trip
Transports Strasbourg // Srasbourg Public Transports
En tram : en partant du centre-ville, prendre la ligne A (direction Lixenbuhl) ou la ligne E (direction Baggersee). Descendre à l'arrêt Emile Mathis.
En voiture : sur l'autoroute A35, prenez la sortie N°5 Baggersee-Illkirch, puis à gauche au feu devant l'hypermarché "Auchan". A 1 km environ, vous trouverez CCI Campus sur votre gauche.
De l'aéroport : prendre le train-navette jusqu'à l'arrêt Baggersee, montez dans le tram A (direction Parc des Sports) ou E (direction Robertsau Boecklin) avec le même ticket jusqu'à l'arrêt Emile Mathis.
Coordonnées GPS : latitude 48.5550769 - longitude 7.7450737
By tram: From the city center, take line A (direction Lixenbuhl) or line E (direction Baggersee). Get off at the Emile Mathis stop.
By car: on the A35 motorway, take the exit N ° 5 Baggersee-Illkirch, then left at the traffic lights in front of the "Auchan" hypermarket. At about 1 km you will find CCI Campus on your left.
From the airport: take the shuttle train to Baggersee stop, get on tram A (direction Parc des Sports) or E (direction Robertsau Boecklin) with the same ticket to Emile Mathis.
GPS coordinates: latitude 48.5550769 - longitude 7.7450737
Parking GRATUIT à droite de l'entrée du CCI Campus
FREE Parking on the right of the CCI Campus entrance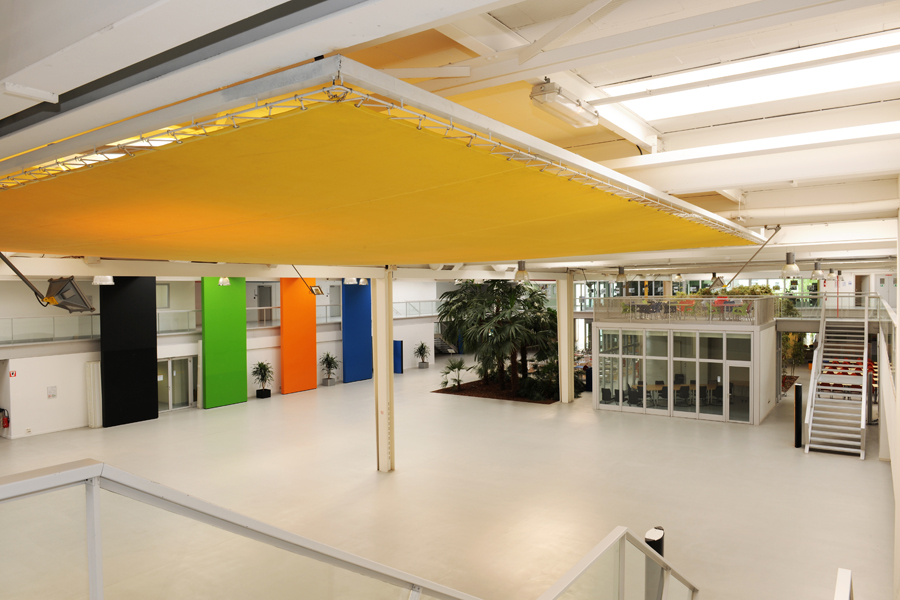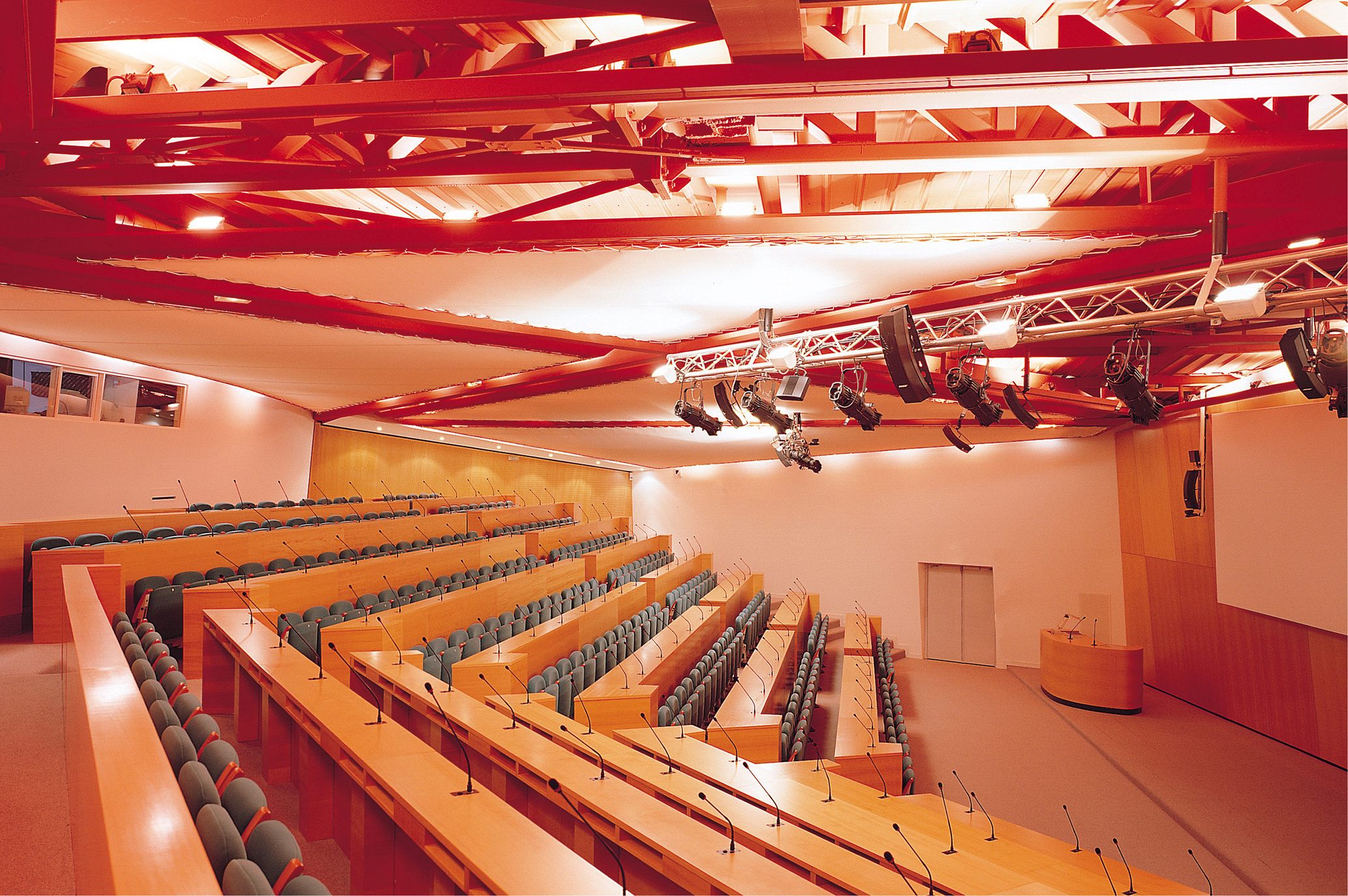 HOTELS
Près du CCI Campus // Near the CCI Campus
222 avenue de Colmar
67100 STRASBOURG
Tel : +33 388 403 233
Rue Job
67100 Strasbourg
Tel : +33 388 402 108 // +33 631 652 414
cerise.strasbourg@exhore.fr
106 Avenue de Strasbourg
67400 ILLKIRCH
Tel: +33 388 677 200
H8406@adagio-city.com
En centre ville // City center
6 place de l'Hôpital - 20 et 24 rue d'Or
67000 STRASBOURG
tél. : 03 88 36 20 05
SPECIAL PRICE 99 € with breakfast using the code SIA-CERF 2019*
reservation@cerf-dor-strasbourg.fr
*subject to availability
5 rue des Moulins, Place Henri Dunant
67000 Strasbourg
4 Rue des Francs Bourgeois
67000 Strasbourg
Tel : +33 388 320 860