International Conference :

SIA Powertrain - Rouen 2016
01

1 & 2 June 2016
Rouen
From 0€ to 990€
Introduction

Dear participant,
The worldwide demand for lower emissions and for better fuel efficiency is dominating powertrain development activity today, with a focus on continuous improvements to the powertrain design, the use of alternative fuels and hybridization. The modern compression ignition engine is providing an efficient solution to these challenges and to changing mobility requirements, not only for passenger cars but also for industrial needs and goods transportation in fast-growing worldwide mega cities. With low CO2 emissions, the compression ignition engine is still a cost-effective and popular solution for many users and will be a key contributor to further reducing CO2 emissions beyond 2021.
The upcoming European Euro6c emissions regulation intends to introduce real driving emissions requiring new engineering efforts in light-duty powertrain product development, engine testing and vehicle calibrations. The challenge of this real driving emissions will be mainly to control emissions over the whole operating range of the vehicle at an affordable cost and without compromising fuel economy. For heavy-duty applications, the CO2 emissions regulation under preparation will also be the major driver for innovation in powertrain for both freight and passenger transport.
The Clean Compression Ignition Engine Conference to be held in Rouen, France 1-2 June 2016, aims at giving powertrain developers and researchers the opportunity to get an overall picture of state-of-the-art technologies and anticipate future challenges and actions.
To enhance the organization of SIA powertrain conferences, the organizing committee has undertaken changes since last year by proposing an annual powertrain conference each spring, focusing alternatively on spark ignition in Versailles and on compression ignition in Rouen. The first edition of the conference in Versailles in May of this year was a great success with more than 400 participants, 50 lectures and 30 exhibitors offering numerous networking opportunities. In addition to the previous conference topics on light-duty engine technologies,
the Rouen 2016 Compression Ignition Engine Conference will include new themes on engines for on- and off-highway commercial vehicles
.
This unique worldwide event focused on compression ignition engine technology, and potential development synergies between passenger cars and commercial vehicle powertrain technologies, will provide attendees with opportunities for discussions with experts and leaders in this area. This event will cover global issues and solutions related to technology, business processes and the challenges facing the industry today and tomorrow.

We look forward to seeing you in Rouen either as a conference speaker, exhibitor or attendee.

Yours sincerely,
Dr Noureddine Guerrassi, Chief Engineer Advanced Injection & Combustion Engineering - Delphi Automotive
COMMITTEES
Conference chair
Noureddine Guerrassi | Delphi Automotive
Chairmen
Manolis Gavaises | City University London
Federico Millo | Politecnico di Torino
Amin Velji | Karlsruhe Institute of Technology

Organising committee
Philippe Bernet | Renault
Jean-Marc Boulard | IAV
Pierre Duret | IFP School
Pierre-Yves Geels | AVL
Omar Hadded | Drive System Design
Emmanuel Jean | Faurecia
Jean-Christophe Lamodiere | Kistler
Geoffroy Martin | Mov'eo
Sylvain Michon | Volvo
Jean-Jacques Milesi | Dynergia
Gaëtan Monnier | IFP Energies Nouvelles

Sébastien Potteau | Valeo

Erwann Samson | Groupe PSA
Rémy Schmitt | Robert Bosch

Scientific committee
Nadim Andraos | FEV
Christophe Bouly | Faurecia
Gilles Baustert | Scania
Giovanni Cipolla | Poiltecnico di Torino
Gaetano de Paola | IFP Energies Nouvelles
Bertrand Demortier | Continental Automotive
Frédéric Dionnet | CERTAM
Carlos Guardiola | Universidat Politecnica de Valencia
Neville S. Jackson | Ricardo
François Jaussi | Liebherr

Thomas Koch | Karlsruhe Institute of Technology

Marc Lejeune | Volvo
Jan Macek | Czech Technical University

Juergen Manns | IAV
Nicolas Marie | John Deere

Kyoungdoug Min | Seoul National University
Ali Mohammadi | Toyota Motor Europe
Virginie Morel | Aramco
Jérôme Mortal | Jaguar Land Rover
Philippe Pelletier | Renault
Jean-Charles Ricaud | Arts et Métiers ParisTech
Daniel Roettger | Ford Research Centre Aachen

Vincent Rosenstiehl | AVL-LMM

Jean-Sébastien Roux | Honeywell
Bianca Maria Vaglieco | Istituto Motori - CNR

Michael Weissbäck | AVL
TECHNICAL VISITS → 31 MAY
14:00 and 15:00 > CERTAM (Aerothermic and Internal Combustion Engine Technological Research Centre)

CERTAM activity gathers advisory and expertise as well as engine testing (for light and heavy duty applications) in our dynamic test cells or on industrial site in the fields of:

• Metrology of fuel consumption and CO2 emission on dynamic conditions (NEDC, WLTC,…).
• Engine emission characterization (regulated and unregulated).
• Exhaust post-treatment assessment (DPF, SCR, NOx trapping,…).
• Fuel/Air mixture preparation and internal aerodynamic by laser metrology.
• Standard metrology (T, P, blow-by, stability,…).
• Friction.
• Metrology of particle (SMPS, ELPI, TEOM, PCS 2010…) and Air quality.
• Toxicological pollutant emission assessment.
• Prototypes testing.

14:00 > RENAULT CLÉON PLANT

Cléon works for the Renault-Nissan Alliance and has 37 customer sites worldwide. A total 60% of its output is for Renault, and 40% for other brands (Nissan, Dacia, Renault Samsung Motors, Infiniti, Daimler and Opel).

The site's activity is based on Gazoline and Diesel engine and gearboxe families, including die casting.

Since 2015, the plant is proud to produce the R240 engine, the Electric Powertrain 100% Renault
In 2015, the site manufactured more than one million of these products.
Keynote speakers & panelists

Laurent BENOIT
Groupe UTAC CERAM

Gerhard BUSCHMANN
IAV GmbH

Christian CHAPELLE
Groupe PSA
Head of Drivetrains and Chassis

Olivier FERLIN
Volvo Group Trucks Technology
Vice President, Powertrain Engineering Lyon

Ron LEE
Jaguar Lang Rover
Director of Powertrain Engineering

Pierre MACAUDIERE
Groupe PSA
Senior Expert Aftertreatment Systems and Fuels

Stefan PISCHINGER
FEV GmbH

Alain RAPOSO
Allaince Renault-Nissan
Alliance Global Vice President, Powertrain & EV Engineering

Andreas SCHAMEL
Ford
Director of Global Powertrain, Research and Advanced Engineering

Terutoshi TOMODA
Toyota
General Manager - Advance Powertrain Development

Martin VERSCHOOR
Delphi Automotive
Vice President Engineering, Powertrain Systems


Thomas WINTRICH
Robert Bosch
Senior Vice President Engineering
Diesel Systems - Business Unit Passenger Cars
Programme
07:30
Opening Plenary Session
08:30
Opening address
Noureddine Guerrassi - Conference Chair
08:45
Keynote #1
European Regulation Update and Measurment Procedures
Laurent Benoît, President - Groupe UTAC CERAM
09:00
Keynote #2
Challenges related to Future RDE Compliance Factors : Technical Solutions and Environmental Efficiency
Pierre Macaudière, Senior Expert Aftertreatment Systems and Fuels - Groupe PSA

09:15
Keynote #3
Powertrain Technology and High Efficiency Vehicles
Ron Lee, Powertrain Director - Jaguar Land Rover
09:30
Keynote #4
Heading towards Higher Diesel Powertrain Efficiencies - Tailored Electrification and Hybridization
Stefan Pischinger, CEO & President - FEV
09:45
Keynote #5
Diesel Engine Technologies and Calibration Methods to fullfill Future Legislation Demands
Gerhard Buschmann, Executive Vice President - IAV
10:00
Panel discussion with the keynote speakers
Future Light Duty Powertrain

P. Pelletier (Renault) + P. Duret (IFP School)

48V & mild hybrid [1]

J. Mortal (Jaguar Land Rover) + E. Samson (Groupe PSA)

engine & vehicle calibration for RDE [1]

J-C. Lamodière (Kistler) + B. Demortier (Continental)

commercial vehicle > Fuel injection & combustion

M. Lejeune (Volvo) + F. Millo (Politecnico di Torino)

11:00

Combustion System Design and Development Process for Modern Automotive Diesel Engines

A. Vassallo - General Motors

11:00

An Overall Approach for Mild Hybrid Diesel Powertrain for LCV Fuel Consumption Reduction

P. Bernet - Renault

11:00

Transient Emissions Control for Diesel Engines: a Calibration Workflow for Model Based Software and Upcoming Transient Regulatory Cycles

D. Taindjis - Delphi Automotive

11:00

Fuel Injection Equipment for Euro VI Heavy-Duty Engines

G. Millet - Volvo Group Trucks
11:30

Ingenium: Jaguar Land Rover's all new 4-cylinder Diesel engine

H. Busch - Jaguar Land Rover

11:30

Emissions Optimization of a Light Duty Hybrid Diesel Vehicle through the Use of Innovative Energy Management Strategies

L. Thibault - IFP Energies Nouvelles

11:30

Hello, Virtual World! Will the combustion-system sensor network revolutionize In-The-Loop testing of engines and powertrains?

F. Pfister - AVL


11:30

Fuel Injection Systems to Power the Next Generation of CV Engines

R. Williams - Delphi Automotive
12:00

VCR for modern Diesel engines – enabler for extended freedom in the demanding trade-off between emission and CO2 norms

T. Körfer - FEV

12:00

Reducing NOx Emissions from Diesel Engines & improving CO2 emissions with the support of electrified components in 12 and 48V

T. Coppin - Valeo

12:00

Increasing the NO2/NOX Ratio in Diesel Engines to enhance Exhaust Aftertreatment

M. Rössler - KIT


12:00

Model Based Approach of Combustion Development for Commercial Vehicle Engine

L. Fornari - FPT Industrial
fuel injection systems

V. Rosensthiel (AVL-LMM) + G. de Paola (IFP Energies Nouvelles)

Turbocharging & egr

A. Mohammadi (Toyota) + J. Macek (Czech Technical University)

NOx aftertreatment

A. Velji (KIT) + E. Jean (Faurecia)

Commercial vehicle > future powertrain

N. Andraos (FEV) + J-M. Boulard (IAV)

14:00

Clean Diesel Approach for future Requirements

T. Wintrich - Robert Bosch

14:00

Direct Exhaust heat recovery into Water cooled Charge Air Cooler as technical brick for improved cold start functionality

Z. Soukeur - Valeo

14:00

Analysis of a combined SCRF plus SCR system by testing and modeling

S. Skarlis - Exothermia

14:00

Improving Power and Efficiency of Future Off-road Diesel Engines

N. Marie - John Deere
14:30

Injector Closed Loop Control Using the Switch-Technology for Diesel Passenger Cars

J-L. Beduneau - Delphi Automotive

14:30

The influence of advanced boosting on transient NOx control in LV Diesel engines

E. Bouvier - Honeywell

14:30

Initial Comparison of Schlieren and Mie Imaging of a Heated AUS-32 (Urea) Spray

D. Cosby - Continental Automotive

14:30

Developping a Full Electric Turbocharger to achieve decoupling of the Compressor and Turbine for Heavy-Duty Diesel Engines

B. Richards - Aeristech
15:00

New Piezo PCRs5 Common Rail System for Efficient and Clean Diesel Engines

V. Dian - Continental Automotive

15:00

Gain scheduling state feedback controller synthesis of an electrical EGR valve actuator

A. Achir - Groupe PSA


15:00

Optical characterization of Urea Water Solution along an exhaust pipe

M. Cordier - IFP Energies Nouvelles

15:00

Exploring the Next Frontier in Efficiency with the Achates Power Engine

F. Redon - Achates Power
16:00
PANEL SESSION
Christian Chapelle, Head of Drivetrains and Chassis - Groupe PSA

Olivier Ferlin, VP Powertrain Engineering - Volvo (Lyon)
Alain Raposo, Alliance Global VP Powertrain & EV Engineering - Renault
Andreas Schamel, Director of Global Powertrain, Research and Advanced Engineering - Ford
Terutoshi Tomoda, General Manager - Advanced Powertrain Development - Toyota
Martin Verschoor, Vice President Engineering, Powertrain Systems - Delphi Automotive
Thomas Wintrich, VP Engineering (Bosch Diesel China) - Robert Bosch
18:00
cocktail in the exhibition
20:00
Gala dinner → "Vue sur Seine" 10 Quai Ferdinand de Lesseps, 76000 Rouen
Exhibition & Sponsorship

exhibition & sponsorship
This unique event will bring together more than 400 participants: directors, managers, heads of department, engineers, researchers and technicians. An exceptional line-up of guests and speakers will be present for the occasion. The exhibition allows to showcase your company, present your latest products and make privileged contacts within this unique gathering of targeted decision-makers.
Access & accommodation
conference venue

INSA de ROUEN
Technopole du Madrillet - Avenue de l'Université
76800 SAINT-ETIENNE-DU-ROUVRAY - France
Tél. +33 (0)2 32 95 97 00
TRANSPORTATION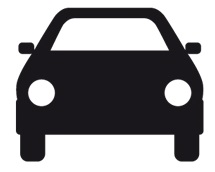 Paris → Rouen
70 minutes by car (from Porte Maillot)
90 minutes by car from CDG Airport
80 minutes by car from Orly Airport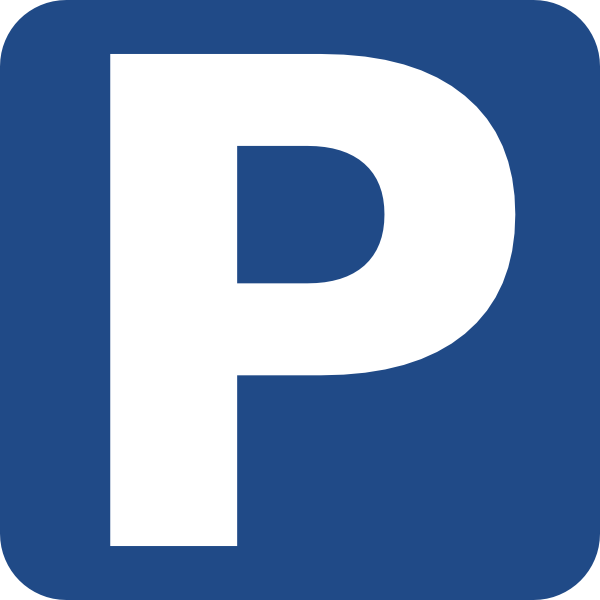 Free carpark in front of the conference venue

Paris → Rouen
70 minutes by train (from Saint-Lazare Station)
Public transportation: stop at TECHNOPOLE
→ download public transportation map
RECOMMENDED HOTELS
With the support of ROUEN NORMANDY
TOURISME & CONGRES
→ Click here to book your room at the best price