International Congress :

SIA Multi-Material - What lightweighting for the vehicles of tomorrow?
20 & 21 March 2019
ESTACA - Montigny-le-Bretonneux
Introduction
The SIA - Société des Ingénieurs de l'Automobile - through its Experts' Community "Materials and BIW" is pleased to invite you to the second edition of its Multi-Material congress - "What lighweighting for the vehicles of tomorrow? » to be held on 20 & 21 March 2019 at the ESTACA engineers school near Paris.
Two days of exchanges, meetings, networking and conferences around an exhibition.
The objectives of this congress are multiple:
Adress tomorrow's vehicule stakes in a fast moving regulation time and present how automotive industry is managing these evolutions (electric vehicles, autonomous vehicle…)
Understand impact of batteries integration on electric vehicles architecture (lightweight, performances, …)
Share the importance of lightweight management in CO2 emissions and battery operating life
Present innovative product & process solutions to address these expectations in metallic and plastic materials, forming and joining technologies
And thus federate the entire automotive industry around the virtuous impacts of lightWeIGHTing FOR the next-gen vehicles!
This event will be chaired by Virginie Huguon, PSA Group Senior Expert Car Body .
SCIENTIFIC & ORGANISING COMMITTEE
Virginie HUGUON - Congress Chairwoman, GROUPE PSA
Philippe ANTOINE, ARCELORMITTAL
Fabien CHARNEUX, SNOP
Laurence DUFRANCATEL, FAURECIA SYSTEMES D'INTERIEUR
Jean-Claude LE FLOUR, RENAULT
Emmanuel LEROY, GESTAMP
Gérard LIRAUT, RENAULT
Christophe MILLIERE, IRT M2P
Jean-François PRAT, PLASTIC OMNIUM AUTO EXTÉRIEUR
Olivier REBUFFET, CONSTELLIUM
Jean-Luc THIRION, ARCELORMITTAL
Hervé GROS, SIA
Molly BOISSIER, SIA
Programme
08:00
Welcome Coffee in the Exhibition Hall
OPENING SESSION
08:30
Welcome Introduction & Opening Address
Jacques GRAIZON, President & Hervé GROS, Chief Executive | Société des Ingénieurs de l'Automobile
Virginie HUGUON, Chairwoman of the Congress | Groupe PSA
08:45
Round Table : Tomorrow's expectations
Moderator: Jean-Claude LE FLOUR, Groupe Renault
with the participation of
Laurent BOUCHARD | Groupe RENAULT
Nicolas LECLERE | Groupe PSA
Jean-Luc BROSSARD | PFA

09:15
Keynote #1: How lightweight issues are a stake for train design?
Rim BEN TOUMI | Alstom
09:45
Keynote #2: Materials and processes contribution in weight reduction for aeronautic equipments
Olivier DELCOURT | Safran
10:15
Exhibitors' short presentation

10:30
COFFEE BREAK IN THE EXHIBITION HALL
Tomorrow's solutions for Carbody // Metallic Lightweight Solutions Part 1

Chairman = Olivier REBUFFET | Constellium
11:00
BIW lightweighting through multi-material approach : the new challenge of electrification
Emmanuel LEROY | Gestamp
11:30
Multidisciplinary Car Body Optimization for Balanced Design Weight, Cost and Vehicle Performance
Lars FREDRIKSSON | Altair Engineering
12:00
Latest 3rd gen AHSS and 2nd gen Press Hardened Steels: solutions to new automotive challenges including electrification and increased crash requirements
Henri GUYON | ArcelorMittal
12:30
LUNCH BREAK IN THE EXHIBITION HALL
Tomorrow's solutions for Carbody // Metallic Lightweight Solutions Part 2

Chairman = Philippe ANTOINE | ArcelorMittal
14:00
Automotive applications and associated technologies for steel and aluminium
Jean LAMONTANARA | Magneto
14:30
Leveraging Advanced Inox Steel Grades and Multi-disciplinary Optimization Methods to Improve the Performances of Body in Whites
Jesse PAEGLE | Aperam
15:00
Improvements in High Pressure Die casting for the automobile of the future: Solutions for lightweighting and electric vehicles
Dimitri GERMAIN | GMD Eurocast
15:30
COFFEE BREAK IN THE EXHIBITION HALL
Polymer Lightweight Solutions

Chairman = Jean-François PRAT | PlasticOmnium
16:00
New Mixed Mineral for Reinforced Thermoplastics
Joerg GARLINSKY | BYK-Chemie
16:30
THERMOFIL HP – Pushing the Boundaries of High Performance Glass Coupled PP
Nicolas SCHLUTIG | Sumika
17:00
Lightweight materials based on hollow glass spheres and carbon fibers
Philippe TONEGUZZO | Groupe PLASTIVALOIRE
17:30
Dimensioning of short-fiber reinforced thermoplastics: from material characterization to prediction on parts
Boris PIQUET | Hutchinson
18:00
Mineral Fiber Filled PC+ABS Blend Designed For Large Off-line Painted Exterior Components
Frank SCHUMANN | Trinseo
18:30
COCKTAIL IN THE EXHIBITION HALL
20:30
Registration
Rates are in €
French VAT of 20% is excluded
Registration fee includes participation in the conference, abstracts book, coffee breaks, lunches and cocktail on March 20th, 2019.
If is not possible to send the payment together with the registration form or to pay by credit card, please send an official Purchase Order. Failing reception of an official document or payment on the day of the congress, you will unfortunately not be allowed entry to the conference.
After reception of the registration form, we will send you a confirmation message and an invoice. Please indicate your Invoicing address and/or Accounts Department address and VAT number.
In case of cancellation before February 20th, 2019, 30% of the registration fees will be retained. After this date, the entire registration fee will be retained.
Registered participants who are not able to attend may nominate a substitute. Written notice must be provided.
Exhibition & Advertising
MEET OUR EXHIBITORS & FOLLOW THEM ON SOCIAL MEDIAS
#OUREXHIBITORSGOTTALENT!
This unique event will bring together main experts in multi-material field: directors, managers, heads of department, engineers, researchers and technicians.

The exhibition allows companies to show-case their know-how, present their latest and innovation while creating privileged contacts within this unique gathering of targeted decision-makers.
Being an SIA Exhibitor maximize their brand visibility by gaining unmatched recognition as an industry leader and generating an abundance of goodwill.
Access & Accomodation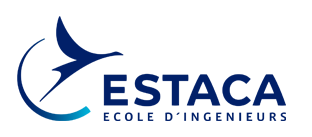 ESTACA Paris-Saclay

12 avenue Paul Delouvrier - RD 10
78180 Montigny-le-Bretonneux
+33 (0)1 75 64 50 41
By Car

Highway A12, N12 or N10, direction Saint-Quentin-en-Yvelines then Montigny-le-Bretonneux
Parking
Parking Q-PARK de la Gare (P10)
route RD 10
78180 Montigny-le-Bretonneux
By Public Transportation

Saint-Quentin-en-Yvelines / Montigny-le-Bretonneux train station
Line N from Gare Montparnasse
Line U from La Défense station
Line C RER
Hotels
Hôtel Mercure Saint-Quentin-en-Yvelines Centre
9 place E.F Choiseul
Avenue du centre
78180 Montigny-le-Bretonneux
2 Place de la Paix Celeste
78180 Montigny-le-Bretonneux
Hôtel Campanile Saint-Quentin-en-Yvelines
Centre Commercial Régional
2 Place Georges Pompidou
78180 St Quentin-en-Yvelines